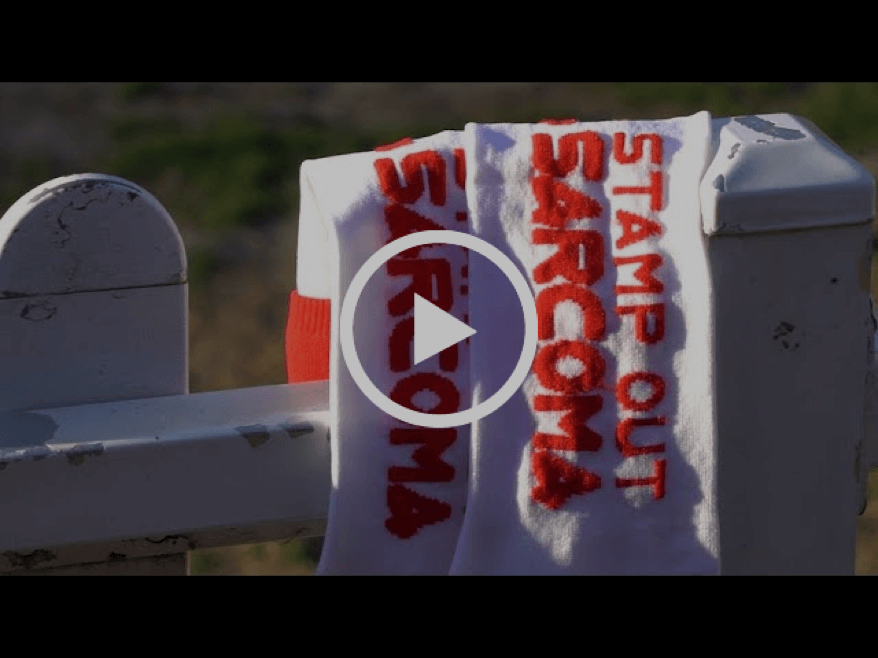 August of 2019 saw Swans rising star Nick Blakey shining a light on sarcoma in memory of Cooper, who was his team mate and, at times, his on-field adversary. Nick did this by attending a training session at the East Sydney Bulldogs home ground at Trumper Park, a ground that holds so many memories of Nick and Cooper fiercely contesting the AFL ball during their junior years. In Nick and Coop's teams over the years were many other young keen players, including Jack Weinert and his younger brother Tom, who were overseen as coach by their Dad, former Sydney Swans Chairman & President Peter Weinert, a quiet and understated man who had volunteered his time to coach the boys.

Peter contacted CRBF after he saw the article published on Nick's visit, writing the following: "By going to Trumper Oval when Nick did, it resulted in an article in the paper which may attract people such as me, who may like to contribute even in a very small way initially, to the incredibly important cause you are now involved in". Peter also shared a precious photo from those Easts Bulldogs days, and in an unexpected twist was pictured standing side by side with Cooper in a team photo which included his son Jack, as it turns out, he was Cooper's original coach at Trumper (pictured).

By means of background, Peter, when Chairman and one of the private owners of the Club, played a leading role in the survival of the Sydney Swans in Sydney. In 1992 he led the fight to save the Swans from extinction in Sydney, together with the great support of Mike Willlesee and Craig Kimberley after several years of on field turmoil and potential financial ruin. Along with Basil Sellers and John Gerahty, overseas based Owners also providing financial support, these five were inducted into the Swans Hall of Fame in 2015 under the Heritage Listing as "True Believers".
In 1996, less than four years after the club faced extinction, the Sydney Swans played in their first AFL Grand Final under the then revitalised new Club administration, and Peter along with his co-Owners were permanently etched in Swans Club history. After eventually serving as the No. 1 Ticket Holder for 11 years Peter became a Patron of the Swans, and it is indeed fitting the Player's Club Lounge at the SCG bears his name.
Through Peter's understated generosity, together with Nick's willingness to volunteer his time to memorialise his former team mate at Trumper Oval, Peter now holds the distinction of being our largest individual donor directly supporting clinical research into sarcoma.

It is difficult indeed to articulate our thanks to Nick and to Peter for their thoughtfulness, selflessness and generosity.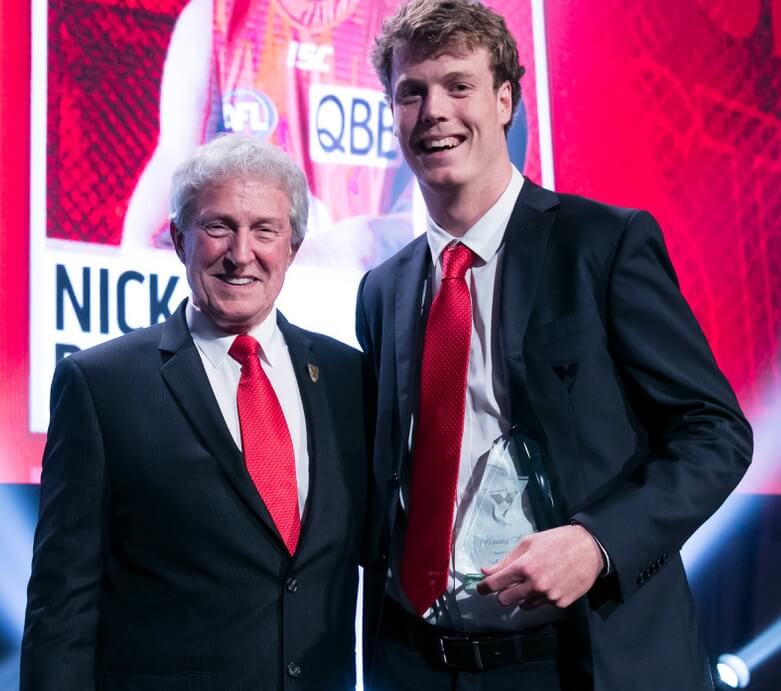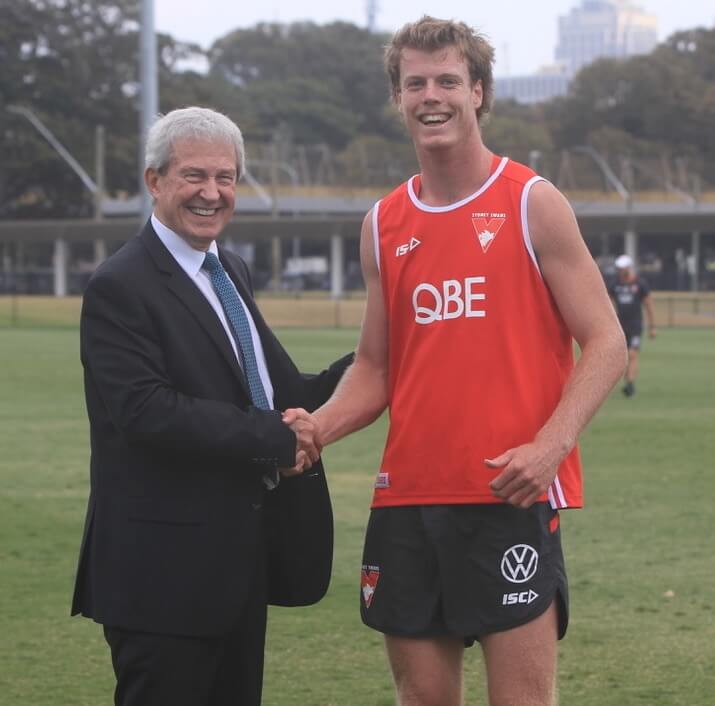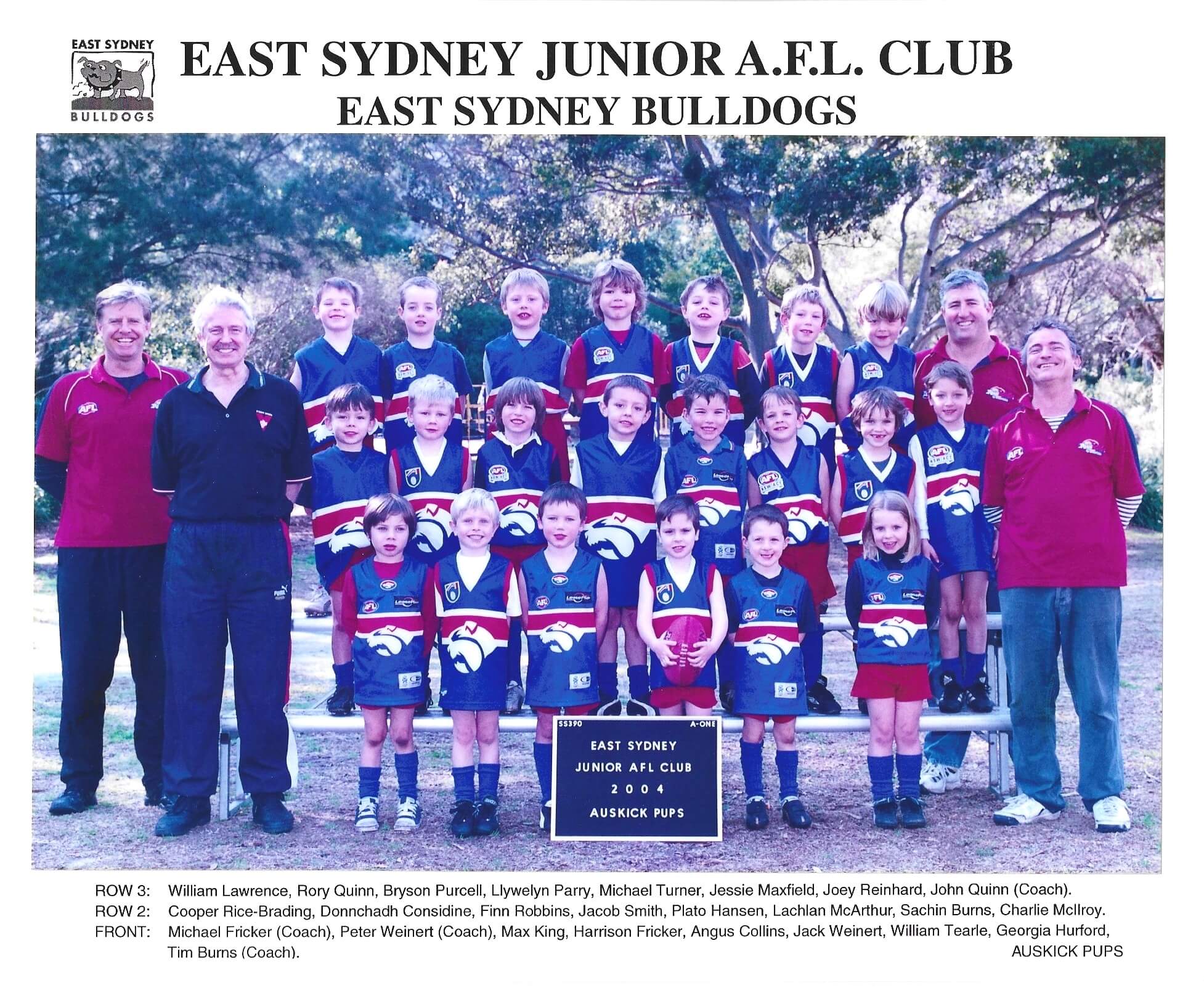 Swans 2019 Club Champion Dinner
2004 East Sydney Junior Bulldogs AFL Club -1