Friends were so very important to Cooper. They were the very essence of who he was. This was never more evident than throughout his valiant battle with osteosarcoma.
Cooper was never comfortable with his friends seeing him unwell, he did not want to make them uneasy or scare them unnecessarily, so rarely did he allow them to join him at the hospital. Instead he would save their get togethers for when he was discharged, and they could have some fun together, without the stark reminders of that dark cloud that followed him throughout his illness.
Coops friends represented normalcy. They were his escape back in time when things were so much simpler, and they never let him down.
This group of friends who manifest from The Scots College, and Sydney Grammar School provided Cooper with a lifeline during the really difficult times. They were always up for a game of footy at the park or have a hit of cricket on the good days, and on the bad days, they would be the first to rally around him, whether that was a visit to do not very much at all but to let him know they cared, or something equally as simple as a Facebook message or SMS when he was confined to bed, which never failed to lift his spirits.
We never underestimate the pain these wonderful young men must feel on occasion, since Cooper is no longer in their lives, and yet each of them in their own way, has continued to support our family and the Foundation that bears Coops name, and we are so grateful to each of them for doing so. This road we travel is unchartered territory, and we must never take anything for granted, so to maintain contact with each of these young men who were so important to Coop, is more than we could have ever hoped for.
We are so very proud to announce these outstanding young men as Ambassadors for the Cooper Rice-Brading Foundation, and can only imagine how proud Cooper would have been of this very important and significant development.
To Gus, Warwick, Joe, Max, Xavier, George, Alexander, Matthew, Adam, Lachie and Sam -words cannot express our gratitude to each of you for the wonderful memories you provided Coop and our family over the years, and the joy you brought to his very brief life.
We are honoured to have each of you join the Foundation to play such an important role in ensuring Cooper's legacy lives on.
When I moved to Sydney for the start of year 6, Cooper, also new to the school, was a massive influence in making that transition seamless. It was Cooper and his family who took my brother and me to watch an AFL game for the first time, a sport I had never seen before and it was Cooper who later encouraged me to give the sport a try for myself. It was from these foundations that our friendship was built.
Learning about Cooper's diagnosis was obviously a shock and a very sad moment, but it wasn't something I understood the realities of very well. My initial mindset was always one of optimism, that this would be a great challenge but one Cooper would come away from. I think this was largely the attitude Cooper adopted as well. One of the things I most admired about Cooper was his resilience and refusal to ever complain. He much preferred to keep himself busy and enjoy spending time with his mates than feel sorry for himself, which is something that definitely rubbed off on the people close to him.
When Tania asked if I would be interested in being an ambassador for the foundation, it was an easy decision. The work that the foundation has done so far in raising awareness and funding research into Sarcoma is astonishing. Cooper gave me so much through my friendship with him, so I leapt at the chance to help in any way I could. I am immensely proud to represent to foundation and I hope we can continue the great work that has already been done.
Max Bonic
As the only other new student in my class when I first moved to Australia as a 10 year-old, Cooper was the first friend I made. This friendship was hardened on the sporting field, a place where Cooper, myself, and all our friends were happiest. This never changed, and, as it was when we started high school, we neared the finish by spending our time throwing the footy around at the park.
Cooper was persistent during our last year together. Even when the treatment and the cancer did their worst to his body, his sense of humour and his spirit were as strong as ever. No matter how low I'm sure he felt, he would never let on to his friends for fear that we would treat him any differently to how we always had.
I had never heard of Sarcoma when Cooper was diagnosed, and that's a crying shame because I know that it means that so many others will also have never heard of it until it affects someone they love. That's why the awareness and research that Cooper and the Foundation are helping is so important, and to support that in any way is a real honour. The work that Tania, Colin, Mitch and everyone involved in the Foundation has done is fantastic, and I can't wait to see the wonderful work that can be done in the future.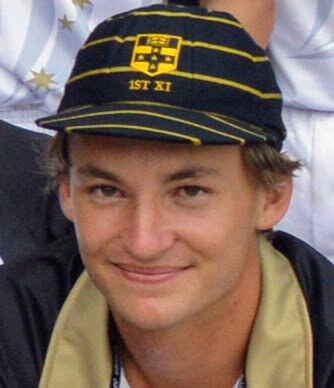 Sam Isherwood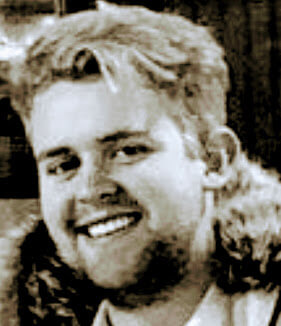 Matt Jones
I first met Cooper when he joined Scots and instantly became extremely good friends. We shared a passion for sport wether it was playing it, watching it or discussing it.
I played with and against Coops in multiple sports Cricket, Rugby and Aussie Rules to name a few, he was such an exceptional athlete which meant it was a lot better to play with him rather than against him. When ever I was around cooper I could guarantee that I could have an uncontrollable laughing fit, he was the funniest person I've ever met and that never changed.
When Cooper moved to grammar I was fearful that our friendship would grow distant but thankfully it never did. When Cooper got sick he never complained not once, he was so inspirational the whole way through and showed endless amounts of courage and perseverance. Coops really is a role model, he is an inspiration to me and I am sure to everyone around him.
I am very proud to be an Ambassador for Cooper because he was such a good person and a good friend.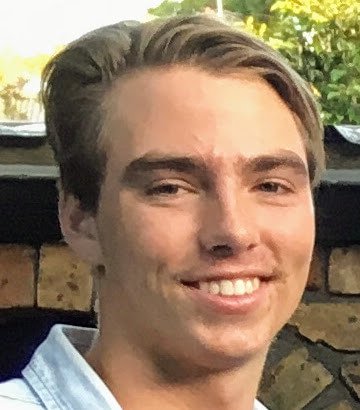 Lachie Kiel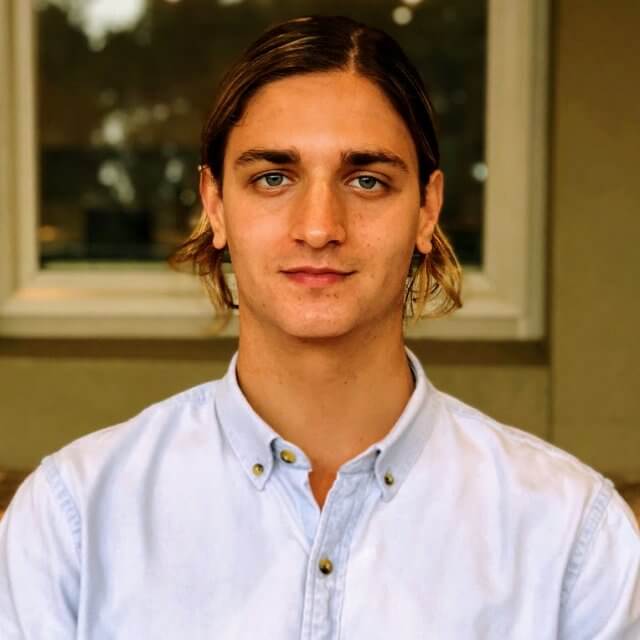 Alexander Magiros
Cooper was one of my closest mates at SGS. It feels like not long ago that we were messing about in our year 10 humanities class.
My fondest memory was kicking around an AFL ball on Birchgrove oval only to be pleasantly interrupted by Tania making sure that we had been well fed.
Throughout Coops' first year of treatment, he lived as if nothing had changed. He remained the humorous,
enthusiastic and outgoing person that I know. Although he never spoke of his suffering or his Foundation, the work he had put into it was indescribable. His courage in the face of adversity is what was most inspiring.
I am proud to be an ambassador in honour of Cooper's legacy which he worked so tirelessly to establish.
It is so important to educate our society of such a rare cancer as doctors at Lifehouse are seeing 3-4 new cases a week. I'm eager to help the Foundation progress in any way that I can.
Alexander Magiros


Gus McGrath
My mate Cooper has had a big influence on my life. I want to keep it this way, forever.

We played sport which we both loved, mainly cricket and footy, we laughed, we played Poker, and we had fun. Coop never left our Scots group and even in his years and time at Grammar we stayed best mates.

When Coop got sick he never complained. At first, I didn't understand what was happening and Coop didn't want to explain it. I respected that.

My Dad had been sick with Leukaemia when I was young so I knew that Cancer would change things. It didn't change Cooper. He wanted to be part of everything as it had always been. So we played cricket, we played footy, we played cards, and I sat with him in the hospital when he was having treatment or recovering from it.

Coop was so brave. I wanted to tell him all the time because he was trying so hard to be normal and I wanted to help him. Sometimes in the silent moments nothing needed to be said, only that I would stand by him whatever it took.

When Tania asked if I would be an Ambassador for Cooper, I didn't really understand what that would mean or what I can add. However, if I can honour Coops courage, his determination, and represent him when asked, I would do my best. Coop is not a memory for me, he is here every day and always will be.

Gus McGrath, September 2018.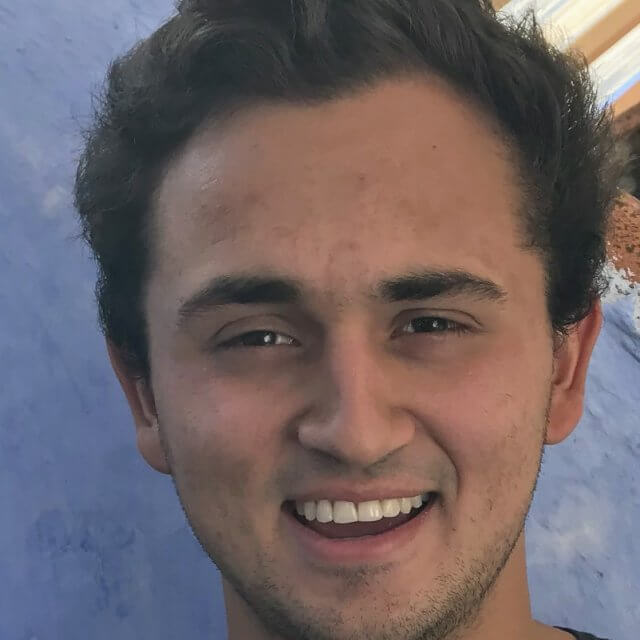 Adam Pacey
My relationship with Cooper began in our first year of school at Sydney Grammar. Sharing a liking of sport, our friendship soon blossomed in the coming years.
Our friendship was forged in our early years of high school which involved an endless pursuit of evading all school work and figuring out ways to avoid our next detention or homework submission.
But it was when he was presented with his life changing diagnosis that Cooper's great character became even more apparent. A memory that I treasure was when Coops returned to cricket at Weigall against St Joseph's College. After months of chemo and an intensive surgery, Cooper managed to train and play cricket at 1stXI standard. Cooper was unlike any person I've ever known. In the face of immense hardship, he always remained true to his character and maintained his sense of humour.
I am proud to be an ambassador for the Cooper Rice Brading Foundation, a cause that one of my best mates worked tirelessly to promote at the hardest point of his life, in the hope to save further lives.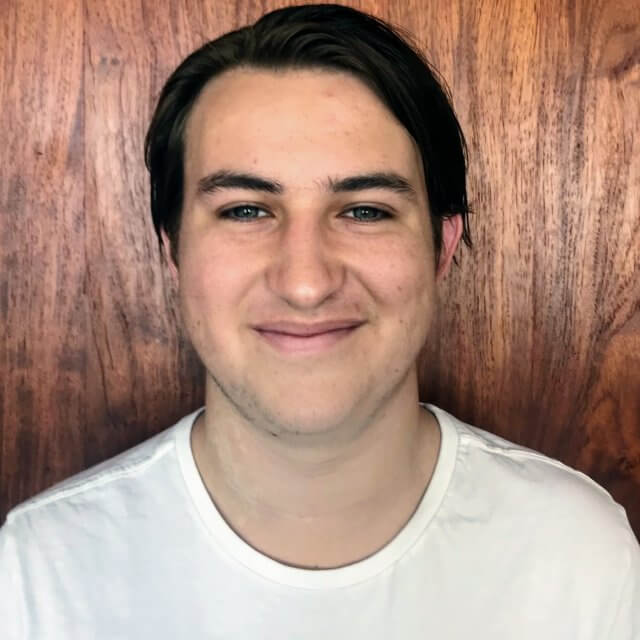 Xavier Roche
My lasting memories of the friendship I shared with Cooper are of his unique sense of humour, our shared love of sport and competition and the courage he displayed throughout his illness. His personality and strength of character remain influential in my life and are never far from my thoughts.
The enduring impact of Cooper's life on his friends remains immediately apparent in our Scots friendship group, through both consistent references to hilarious and unforgettable moments we had with Cooper and the decisions and actions each of us make, for which Cooper's bravery and determination will always provide guidance.
In my 18 years I have known several family members and friends, in addition to Cooper, who have been diagnosed with cancer. Whilst the therapies they have undergone have often been brutal and challenging, thankfully with research and funding there are increasingly successful treatment protocols for many cancers and I have been able to see these family members and friends recover and thrive.
At the time of Cooper's diagnosis I assumed that this would be the case for him too. I did not realise the aggressive nature of Sarcoma, nor the limited options for successful treatment and survival.
It is with this in mind that I am eager to be involved with the Foundation to assist in any way I can with lobbying for funding and research into Sarcoma.
Xavier Roche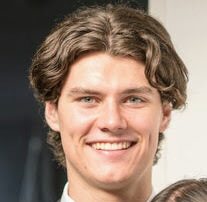 Warwick Ward
"My earliest memories of Cooper are from Year 6 at the Scot's College. With a mutual passion for sport and an identical sense of humour, we were destined to become really good mates. Funnily enough, it wasn't until he had left Scots and moved to Grammar that we became so close.
Cooper's cancer diagnosis was a really confronting experience. One of my biggest concerns was whether Cooper would be able to continue playing sport because he loved it so much. However, Cooper didn't let his condition stop him, he continued to persevere, insisting he was the best sportsman despite playing one handed. Cooper's sporting efforts are a testament to his perseverance and resilience.
Cooper rarely discussed his cancer because he didn't want it to impact those around him. He was so brave and selfless, a true role model. No matter how tough things seemed to be I always believed he was going to be okay because he was so positive and motivated.
I am very proud to be an Ambassador for Cooper because I want others to be inspired by his perseverance and courage, just like I am. While I'm not too sure what being an ambassador entails, I feel very safe in Tania's hands."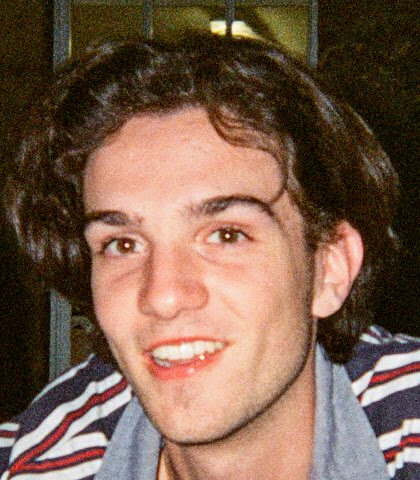 George Foley
My friendship with Cooper was one of real mateship.
Sharing a love for sport, we would waste hours endlessly arguing over things like whether Buddy was a good signing for the swans, is Smith or Slater better in their prime, and where the Aussie cricket teams inconsistency comes from.
A natural connection came and we clicked from the early years of high school. Always laughing and smiling, our friendship meant more to myself than Cooper ever knew.
Getting involved with CRBF seemed a no brainer to me once Coops told me about it. I've been lucky enough to be involved with the foundation, beginning with the year 12 trivia night fundraiser in early 2017.
I look forward to continuing my ongoing support of the CRBF and becoming more involved in the Foundation's fantastic efforts to beat Sarcoma as an ambassador.