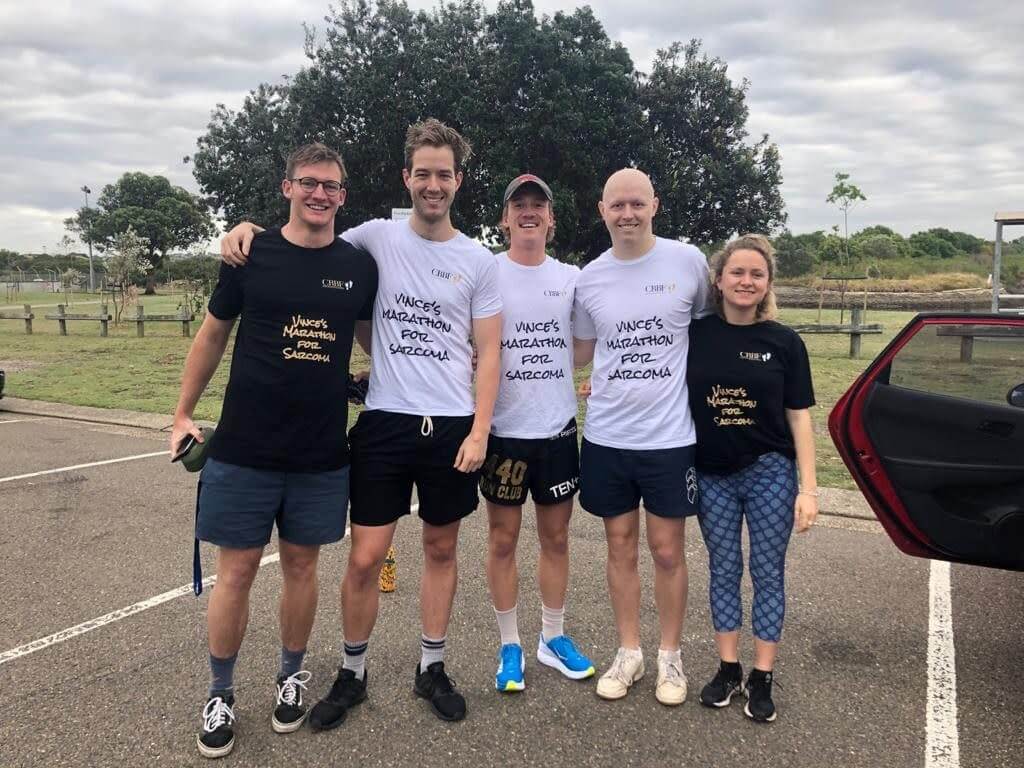 Congratulations to Vince Umbers, who completed a full 42.2km marathon on Saturday!
Vince ran this insane distance in honour of his dear friend, and CRBF Patient Advocate, Jack Gibson who was part of Vince's support crew on the day.
On top of the rigorous training regime, Vince has been working overtime raising money, and has topped over $5000, all of which is heading straight to sarcoma research!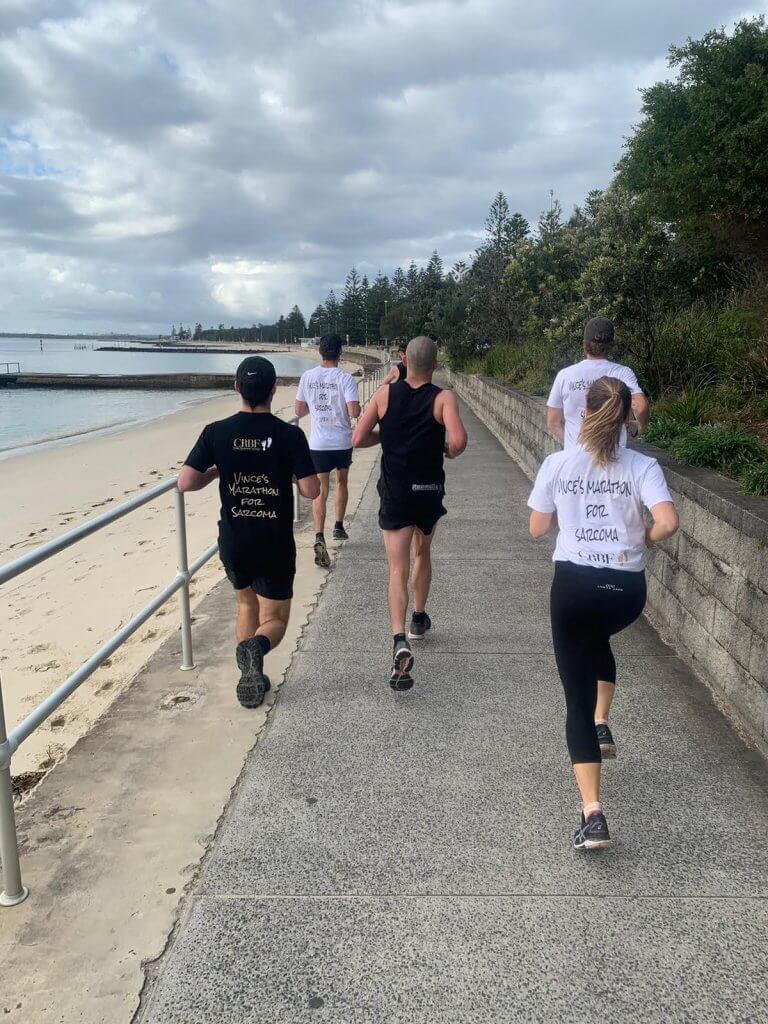 From all at CRBF, we would like to pass on our heartfelt thanks to Vince, for the hours of training and hard work that went into this event, to each of his outstanding support team on the day, and to the profound generosity of Vince's supporters, for their donations.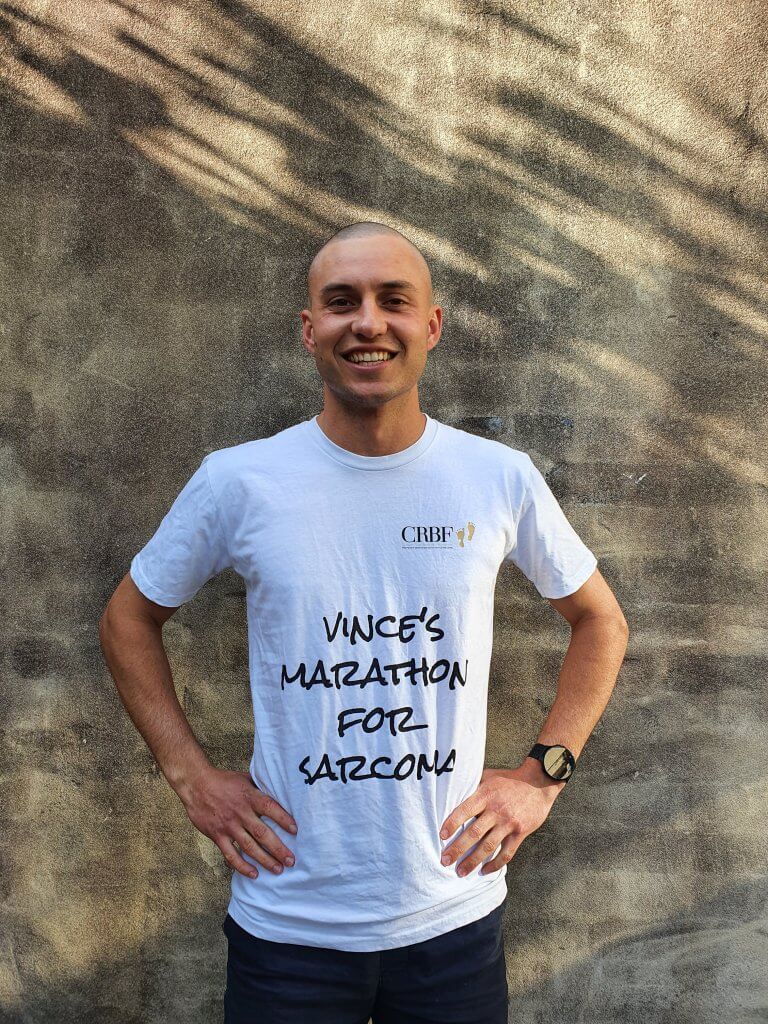 All monies raised from Vince's runs will go directly to the IL-23 sarcoma specific sub-study, at the Garvan Institute of Medical Research which is scheduled to commence early in 2021.