I have been asked each day, sometimes many times a day over the past year by those close to me – How I am? How I am doing? …I admit to having little to no idea.
Losing Coop has left me devoid of any ability to self-assess. In fact, Cooper's passing has stripped me bare of emotion as I once knew it. Each day is simply survival, and with it, a thinly veiled attempt at making every day count as Coop always did, despite the appalling hand of cards dealt to him. I never lose sight of the blessing I have in Mitch and Colin, who are the only ones that truly understand the depth of this pain, that rarely eases, and never leaves.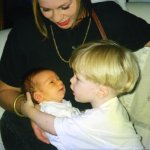 Cooper's passing took our breath away. There are days one year on, where we still feel it is nigh on impossible to breath, and panic attacks are common. It is that moment that can strike anywhere, usually prompted by complete unpredictability, where the gravity of this situation will, without notice, hit hard.
The only means I have been able to find to articulate how each of us feels daily, is for those who are parents, to picture that brief but unplanned separation from your child in a department store, in the street, or indeed in any populated and public place. Your child leaves your side, in that blink of an eye when you looked just the second before, and they were there.
We can each identify with that swift feeling of all consuming terror. The nagging pit in our stomachs. The unfiltered fear. The heart that beats out of your chest. The pure angst which brings with it an inability to breathe, and the cold sweat – until your child is finally back by your side, and you allow yourself to slowly breath again…The feeling of sheer and utter relief you feel cannot be articulated nor replicated.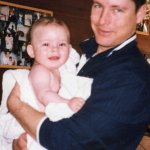 From the moment I open my eyes each morning, there is a split second where life is perfect again, and Coop is asleep in another room of the house – the way it was always meant to be. Then reality sets in, and the terror and angst of twelve gut-wrenching months of separation is ever present, until relief finally comes in the form of sleep, and the pain is once again gone – albeit temporarily.
I became a different person when August of 2018 came around – counting each day, as the 24th drew closer. Each day represented a day closer to the day we lost our precious son and brother, and each was associated with its own bitter sweet memories of the last two Augusts, since the nightmare began.
Each day I wonder what I missed, or I what could have done better. I ask myself why I could not find the answers. Parents are fixers. They fix the problems in their children's lives. When the stark reality hits and you cannot fix a dire situation despite your best efforts, the helplessness and complete loss of control is palpable and debilitating, and you live with the guilt on a daily basis thereafter.
People often speak of turning back time in an effort to make each moment count. Thankfully, we did just that – we lived in the moment, led by the courageous and fearless young man who bore so much pain throughout his brief life, and despite this, fought hard to leave his mark. The problem is, it is never enough – no-one never wants the moment to end. No-one ever expects it will. When you are the parent of a gravely ill child, you live with hope, and you never give up. Giving in is not an option.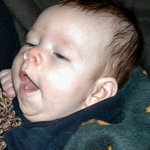 This form of grief is similar to living two lives – one is where you publicly pretend you are doing well, and the other is where your heart silently screams out in pain.
We have been blessed with wonderful friends and family, as many who walk this road do so alone. Random acts of kindness from those we have never met, have melted our hearts along the way.
Conversely this journey can be a sad revelation of the strength of true friendship, and it is fair to say there have been some insurmountable disappointments along the way, but very, very few. It is a sad reflection that even in the depths of despair, people will form ill- conceived judgments about your journey, and how you deal with what comes your way. You find yourself feeling sorry for those who do this, and often wonder how they would cope given the same hand of cards.
Cooper used the analogy of a train full of passengers pulling out from the station, and by the time it arrives at its final destination, a number of passengers have disembarked – this is the way he saw his treatment, and his declining health, with regards to those close to him. He knew unequivocally, who his real friends were, and he ensured we knew also. These friends were by Cooper's side throughout, and there until the end of his journey.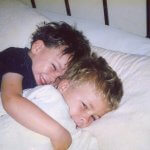 To those people who have wrapped their arms around our family from afar, and walked this road with us, we are humbled, and will never be able to adequately and properly thank you for your love, thoughtfulness and kindness, the absence of judgment, and the endless support you have provided. We are truly blessed for your presence in our lives, and each of you knows without doubt, who you are. If I could, I would name each of you individually, but it would take me days, if not weeks to do so.
With the next twelve months looming, we will continue to place one foot in front of the other, all the while, attempting to each day place our best foot forward. We will make mistakes, we will often be difficult to read, we will sometimes withdraw, we will forget things – often birthdays, but we will never for a moment forget the love and support we have received over the past year, and how blessed we were to have Cooper in our lives, albeit so briefly.
The absence of Cooper's larger than life presence, his courage, and the very essence of who he was, has created an enormous void for those who loved him so very much. It is a void that can never be filled. Our hearts remain broken, as we are forced to once more contemplate life without him.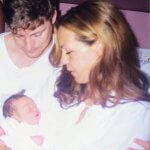 Cooper will live on in our hearts, and in all we do in his name, for eternity…