"Changing the history of sarcoma as we know it..."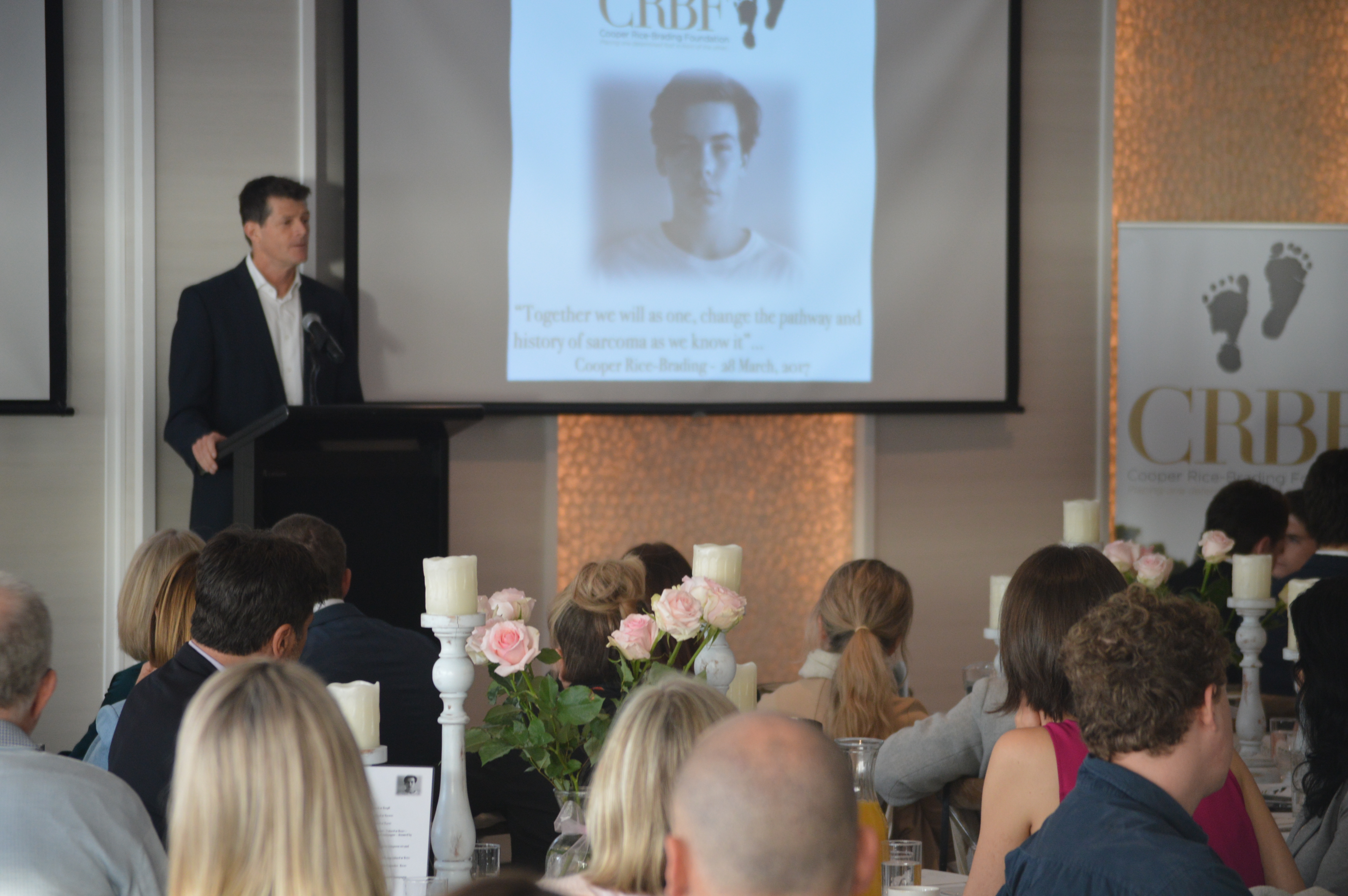 Professor Chris Goodnow announces the Garvan Institute CRBF joint initiative for sarcoma
On Friday 11 May, Professor Chris Goodnow, Director of the Garvan Institute for Medical Research (GIMR) pictured above, announced the first CRBF grant for clinical research for sarcoma in conjunction with the GIMR.
We are delighted to confirm CRBF will be funding a module of the molecular screening and therapeutics clinical trial, for sarcoma patients, under the auspices of the GIMR.
Special thanks to Professors Chris Goodnow, David Thomas and Maya Kansara for their individual contribution and commitment to improving survival outcomes for sarcoma patients.
MOTHERS DAY INDULGENCE WINNERS
CRBF are delighted to announce the winners of the 2019 Mothers Day Indulgence online raffle winners.
1st Prize – Autore Pearl Pendant set it white gold with white diamond detail valued at $3185 – Annette Ward
2nd Prize – Parfums Christian Dior Fragrance Gift Box valued at $1198 – Callie Maloney
3rd Prize – Cushman & Wakefield Virgin Gift Card valued at $500 – Joan Showniruk
WHY URGENT CHANGE IS NEEDED
'The Cooper' – By Autore Pearls
Autore Pearls are synonymous with quality, and exquisite design, with their designs worn by Angelina Jolie, Halle Berry, Sarah Jessica Parker, and Selena Gomez, to name but a few.
The Cooper has been designed by AUTORE Design Director, Jane Autore, to embody the spirit, and the life of our precious son, whilst generating funding for critical clinical research by donating 10% of each sale directly to CRBF.
This is a unisex piece, with a magnificent Italian leather plaited band, an exquisite South Sea pearl, customised clasp with the CRBF logo, and a small garnet detail to signify Coops love of cricket. The bracelet is available in a double and single strand.
Our heartfelt gratitude to the Autore family, for creating this spectacular piece, and for their support of the work of CRBF.