We thank each of these remarkable individuals for donating their time and expertise to the Foundation
Chairman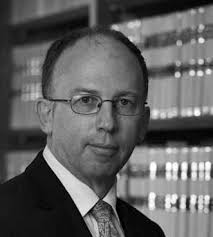 Justice Robert Beech-Jones
Chairman
"Robert was raised and educated in Tasmania before studying combined science and law degrees at the Australian National University. After graduation he moved to Sydney and worked as solicitor before being beginning practice as a barrister in 1992. In 2006 he was appointed Senior Counsel and in 2012 he was appointed a judge of the Supreme Court of New South Wales. For many years Robert coached junior AFL teams at the Easts Bulldogs junior AFL club, a number of which included Cooper. Robert describes the opportunity to coach Cooper as "a great privilege" and is grateful for the opportunity to help in the continuation of Cooper's fight against Sarcoma."
Directors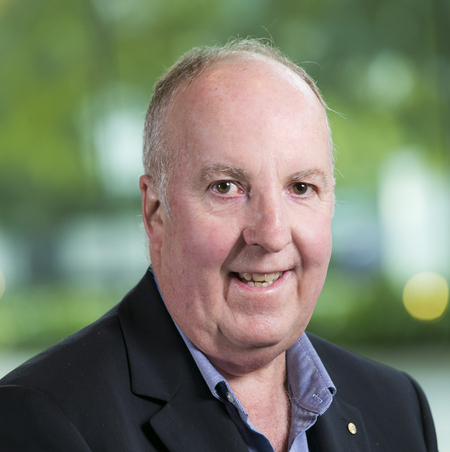 Keith Cox, OAM
Medical Advisory Director
KEITH COX, OAM, JP, NP, RN Onc Cert
Keith was the Oncology/ Chemotherapy Nurse Practitioner at the Chris O'Brien Lifehouse unil the end of 2017, after some 38 years in cancer nursing. He now remains involved in a consultant role. He is a Senior Clinical Lecturer at the University of Sydney, and is an Accreditation Assessor for the Australian Nursing and Midwifery Accreditation Council (ANMAC)
As a Nurse Practitioner, Keith bore a greater responsibility than a regular nurse, prescribing medicine, ordering tests and screenings, and the referral of patients to other medical professionals.
Keith is a Board member of Cancer Institute, Board member of the Biaggio Signorelli Foundation, for Research into Mesothelioma, Member of the Chris O'Brien partnership Advisory council, and committee member of the Foundation. He was awarded an Order of Australia Medal in the 2007 Queen's Birthday honours list for his services to Cancer Nursing, his work with youth and his volunteer work. Keith has a wide range of research experience and numerous publications.
I first met Cooper and his parents, when he first visited the Chris O'Brien Lifehouse to discuss chemotherapy. We connected from that first meeting as we talked about chemotherapy and its side effects. As he continued on his Cancer journey, we became very close, Cooper and I would be able to communicate on all levels. It was a privilege to have cared for Cooper.
Publications in peer-reviewed journals
Cox KM, Goel S, O'Connell RL, Boyer M, Beale PJ, Simes RJ & Stockler MR. (2011 epub). Randomized cross – over trial comparing inpatient and outpatient administration of high dose cisplatin, Internal Medicine Journal
McKenzie H, Hayes L, White K, Cox K, Fethney J, Boughton M & Dunn J. (2010 Epub). Chemotherapy outpatients' unplanned presentations to hospital: a retrospective study, Supportive Care in Cancer
Presentations
Keynote, Plenary and Invited Conference Presentations, Workshops and Panel Discussions
Cox KM (2010) Leadership in Australian Cancer Nursing. Cancer Nurses Society of Australia 13th Winter Congress, Perth, July
Cox K (2010) Treatment Developments. Session Chair, 16th International Conference on Cancer Nursing, Atlanta, USA, March
Cox KM (2009) Recent advances and practical solutions in managing chemotherapy side effects. COSA Annual Scientific Meeting, Gold Coast, November
Cox KM (2009) Cancer Information Update and its relevance to Enrolled Nurses, Enrolled Nurses Conference, Bomaderry, September
Cox K (co-facilitator) (2009) Venous Access Device Workshop. 12th CNSA Winter Congress, Newcastle, June
Cox KM (2009) Management of Tumour Lysis Syndrome. 12th CNSA Winter Congress, Newcastle, 3–4 June
Cox KM, Stirling A, Baychek K, Sister Act: CERS in Chemotherapy ambulatory unit. 6th conference of The Australian College of Nurse Practitioners, Adelaide, 6–8 October 2011

Kylie Bryant
Director Government
Kylie is a long-term public servant, with most of her career spent in the federal government. She has a Commerce degree in Banking and Finance and Masters in Strategic Studies. Her roles have included the Chief of Staff to the Secretary of Defence, and head of the Cabinet Secretariat and the National Security Division in the Department of the Prime Minister and Cabinet. Kylie was also the Chief Operating Officer for the Department of Industry, Science, Energy and Resources, and is currently head of the Ministerial and Parliamentary Services Division in the Department of Finance.
Kylie is married to James, happily settled in Canberra, and has two adult children. She is also great-aunt to 2 beautiful girls, Vivi and Sylvie, and it is through them – and their mum Naomi – that Kylie first came into contact with sarcoma and CRBF. Dr Matthew Fisher was Daddy to Vivi and Sylvie, and he fought an aggressive form of sarcoma for nearly a year.
"There is a real sense of grace when you spend time with someone who is fighting a cruel disease and then in their final days, and I will be forever grateful that we were able to support Matt and Naomi during this time. Matt's cancer was so rare and aggressive it was hard to wrap our head it sometimes. I now understand that how many types of sarcoma there are, and that they are all unique, so each journey is different. It also makes treatment difficult and outcomes so precarious.
I would love to see some of the new treatments and research that Matt was so interested in, and couldn't benefit from, have some impact on treatments and outcomes for those who will be diagnosed in the future.
I sadly never got to meet Cooper but to continue his work, and see Matt's legacy have a positive impact, I feel I can honour the lives they led, and contribute to the work of CRBF in making sarcoma history."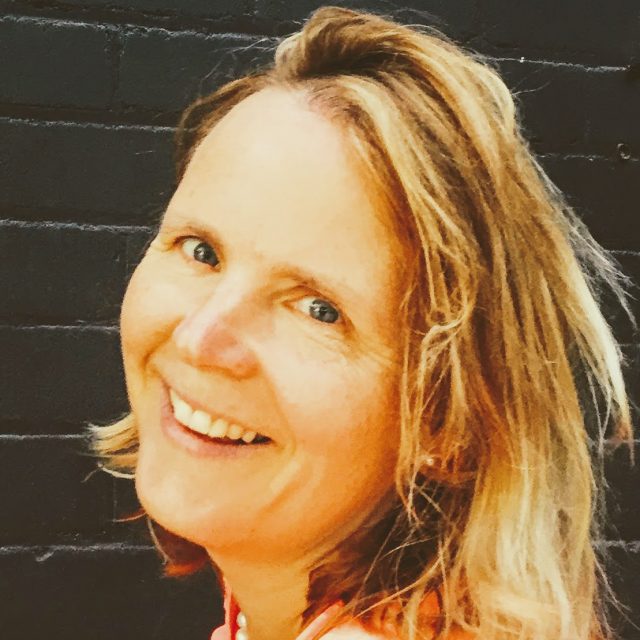 Heide Robson
Finance Director
HEIDE ROBSON, BCom, MBA, CA
Heide is the principal of chartered accountancy firm NUMBA as well as the host of TAX TALKS, a podcast for Australian tax professionals, both based in Sydney. In a previous life Heide was part of KPMG, BHP and Siemens in Melbourne. Heide takes care of all our tax and financial issues among her other responsibilities and contributions as a board member.
"The first time I 'met' Cooper was when I read his school magazine article about having had cancer. He would have mentioned Sarcoma but I had never heard that word and so glanced straight over it. The main thing was that Cooper was well again. A year later my son whispered that Cooper died. The school sent a note the next day. Sarcoma. I went to Cooper's website and realised that Cooper had spent the last two years of his life trying to spare others from what he faced. He identified sarcoma is on the rise and targeting our young, and most of all that the survival rates are low with no improvement in sight due to the lack of research. How can we let our young die like this? CRBF is Cooper's legacy. He worked tirelessly to the very end trying to save patients with sarcoma, after him. We need to help Cooper and continue where he was stopped. To save our children experiencing what he was forced to."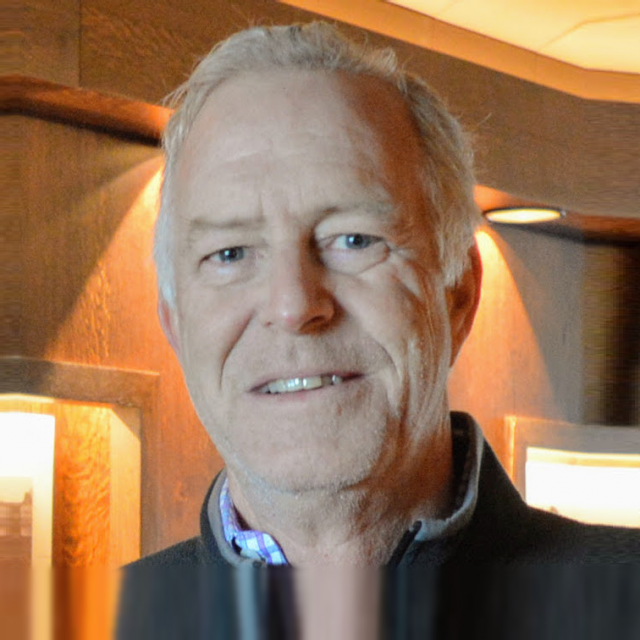 Michael Furlong
Public Officer
Michael Furlong BA LLB (University of Sydney)
Diploma of Law (College of Law), Solicitor of the Supreme Court of New South Wales
Professional Experience:
October 1995 – Present Corporation Head Solicitor/General Legal Counsel -The AUTORE Group of Companies.
The Autore Group is a vertically integrated South Sea pearling corporate group which was established as an international wholesale pearl merchant business operating out of Sydney in 1991.
In 2004, The Group expanded its operations to include South Sea pearl farming when it established P.T. Autore Pearl Culture, an Indonesian entity, operating various pearl farms in Indonesia, mainly on the islands of Lombok and Sumbawa.
In April 2006, the Group purchased an Australian South Sea pearling group, the Clipper Pearling Group which operated various open sea pearling leases and associated pearl hatchery operations in the Kimberley coastal region with offices in Broome, Western Australia.
In 2007, the Group became involved in both the manufacture and wholesale and retail sale of its own range of bespoke South Sea Pearl jewellery and for some 3 to 5 years the Group operated retail stores both in Australia (Sydney and Broome) and Macau and through retail partnerships with.
In April 2006, the Group purchased an Australian South Sea pearling group, the Clipper Pearling Group which operated various open sea pearling leases and associated pearl hatchery operations in the Kimberley coastal region with offices in Broome, Western Australia.
As the Group's General Legal Counsel since 1995, having been its external solicitor since 1992, I have seen and been intrinsically involved with and in its development as one of the world's leading pearling businesses. The legal work I have been required to oversee runs the full gamut of commercial legal practice with particular emphasis on contractual negotiation and drafting, trade practices and trade marks law, administrative and employment law, Australian and international commercial law, commercial litigation and pearling law (Australian pearl producers and their operations are governed by specific state and territory-based legislation).
"I first met Cooper in about 2007 when I was the club cricket coach of his older brother, Mitchell. Cooper would attend the team's training sessions and was keen to join us despite the 3 year age differential. Cooper was initially a little tentative but with some encouragement, not much was necessary, he was soon participating as if he was a fully-fledged member of the team. It was clear from the start that he was a talented young athlete who coupled his talent with a raw enthusiasm, both to prove his worth and also to try to get under his brother's skin and prove his worth.
Initially, I was concerned to ensure that Cooper's involvement did not put him in any physical danger but those concerns were soon assuaged by his ability to hold his own against boys significantly older and more physically developed. It was an early indication of his competitive spirit and determination and it wasn't long before I recruited Cooper to play for us when various rep players were unable to play club matches in light of their rep cricket demands.
Cooper never shirked from the challenge, whether in the field or with the bat. He was always up to the challenge and was a very welcome addition to the side. For some 3 or 4 seasons, Cooper was effectively a member of the team and on a number of occasions it was his contribution that got the side over the line. Cooper was one for whom stepping up to the plate was never a problem. The bigger the challenge, the greater delight in seeing if he could meet it. He mostly did.
Cooper's competitive nature and desire was impossible to miss but it appeared to be positively based and healthy as opposed to being self-indulgent or merely driven by ego. He was a team player and wanted the team to do well, not just himself. These were characteristics deeply imbedded. He was a great example to us all as was his courage in the face of a much bigger challenge, one which claimed him ultimately but not without a fight.
His battle was an incredibly difficult one which he bore with grace and fortitude and his desire to do what he could to assist others similarly suffering was a further indicator of his thoughtfulness and staunchness. Impressive! When an opportunity presented itself to me to see if I could assist, there was no way I could not agree to try to step up to the plate and do my bit. If, in any way, my contribution can make the lives of fellow sufferers a little better (and hopefully considerably better), I will be very happy to be working in Cooper's shadow and re-tracing his gutsy steps."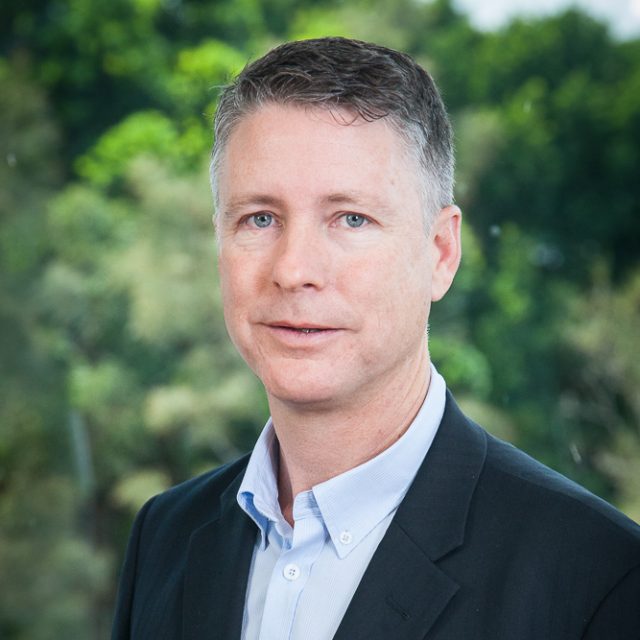 Colin Brading
Company Secretary
COLIN BRADING, MLaw, (Australian National University) BSc, (ANU) BEc (ANU), GAICD
After graduating from the Australian National University in 1994, Colin began his corporate career with Andersen Consulting (Accenture), and today, has some twenty five years senior management and executive level corporate experience, working within three of the largest global IT entities.
Outside the corporate world, Colin has worked in a voluntary capacity for both Matthew Talbot Homeless Services Woolloomooloo, together with The Wayside Chapel, Kings Cross, working at the coal-face with severely disadvantaged members of our community.
His greatest achievement however, does not come within the confines of the boardroom, nor with regards to his philanthropic passions, but instead in his role as a very proud and dedicated father to two boys, Mitchell and Cooper. It is this role that has lead him to become co- founder of the Cooper Rice-Brading Foundation.
When Colin's youngest son Cooper was diagnosed with a rare and aggressive osteosarcoma in February 2016, it became apparent to him, something had to be done to improve the unacceptable mortality rate for this cancer, which predominantly affects adolescents and young adults. His passion to facilitate answers, provide hope, and to change the trajectory of this cancer for young patients, together with being privy daily, to Cooper's courage and strength of spirit throughout, inspired the inception of the Cooper Rice-Brading Foundation.

Ross McLean
Legal Director
ROSS McLEAN, BA (UNSW), LLB (Hons) (Sydney), LLM (Dist.) (London)
Ross was for 25 years a partner, and is now Of Counsel, in the Sydney office of global law firm Baker McKenzie. In addition to managing the brand, marketing and commercial work for a range of multinational consumer law clients, Ross was also the pro bono partner and lawyer for significant charities including Benevolent Society, the oldest continuously operating charity in NSW.
Of his connection with Cooper he notes: "I first met Cooper when we shared scoring duties for his brother Mitchell's Sydney Grammar U 13 cricket team, when Cooper was just nine. His love of all things sport, his ambition to be as good as he could be at his chosen sports and his closeness to and support of his family were apparent from the outset. These ingredients and his engagingly quirky personality helped us form a strong bond over succeeding years. I followed his development and achievements closely, often surprised at what he was capable of when he set his mind to it. I see Cooper's example in his last year as setting the benchmark for the effort and tenacity that CBRF must demonstrate so that real progress is made, and ultimately victory achieved, in the fight that Cooper began. I am pleased to help CRBF take up that fight."
Consulting Legal Counsel
Jeremy Sutcliffe Ret. Chairman
Retired Founding Chairman
Jeremy Sutcliffe has been the CEO of two ASX Top 100 companies. He is a qualified lawyer in Australia and the U.K. and has held positions with Baker & McKenzie Solicitors, London and Sydney (1982–1986), Sims Metal Management Limited and associated companies (1987–2009, including as Group CEO 2002–2008), a director of Amcor Ltd from October 2009. and served at CSR Limited as Interim Managing Director and CEO (April 2010 – December 2010).
Mr Sutcliffe is also a former member of the Advisory Board, of Veolia Environmental Services Australia Pty Ltd, Amcor Ltd, and a former Director of the Australian Rugby League Commission.
Directorships of listed entities within the past three years
Director of Orora Limited (since December 2013)
Chairman of CSR Limited (July 2011 – May 2018) and Director (December 2008 – May 2018)
Director of Amcor Ltd (October 2009 – June 2019)
Board Committee membership
Member of the Nominating and Corporate Governance Committee
When Jeremy joined us as Chairman in 2018, we were aware of the privilege attached to having someone with the high level business experience, oversee the formative phase of CRBF. We also understood his tenure would come to an end in 2019, due to his planned relocation to Europe for the year with his family.
Jeremy provided an excellent start to the CRBF strategy, working meticulously to build CRBF from the ground up, and to become an organisation who could positively contribute to improved survival outcomes and treatment options for sarcoma patients. Through his wealth of expertise in the boardroom, as both an ASX 100 company chairman and as a seasoned company director, together with his strong passion for cause and personal experience with this cancer, Jeremy contributed considerably to the exponential growth CRBF has seen over past years, and our Board of Directors will remain forever grateful to him for doing so.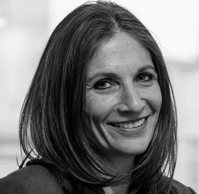 Julie Robb
JULIE ROBB
A dispute resolution lawyer specialising in intellectual property, Julie has been a partner of Banki Haddock Fiora for nearly 20 years. She joined the firm from the Arts Law Centre of Australia, the national legal community centre for the arts, where she had been Senior Legal Officer and then Executive Director. She began her legal career at Allens, where she was a senior associate in the firm's intellectual property and litigation group.
Julie co-ordinates Banki Haddock Fiora's pro bono practice. The firm is a member of Justice Connect, on the panel of referral firms to the Arts Law Centre of Australia, and acts as the pro bono lawyers to the Walkley Foundation. Julie is a member of the Litigation Law and Practice, and Ethics, Committees of the Law Society of New South Wales.
Medical Advisory Board

A/Professor David Gyorki
Associate Professor David Gyorki
Associate Professor David Gyorki is a consultant surgical oncologist at the Peter MacCallum Cancer Centre, Epworth Hospital and Austin Health specialising in the management of patients with melanoma and soft tissue sarcoma. He is also the Research and Education Lead in Melanoma and Skin Cancer at the Victorian Comprehensive Cancer Centre and a board member of the Australia and New Zealand Sarcoma Association.
During his surgical training, David completed an MD degree at the Walter and Eliza Hall Institute studying the role of macrophages in the stem cell niche. After completing his surgical training at St Vincent's Hospital in Melbourne, David undertook a fellowship in complex surgical oncology at Memorial Sloan-Kettering Cancer Centre in New York.
David leads the retroperitoneal sarcoma program at the Peter MacCallum Cancer Centre and is committed to better understanding this complex group of cancers. He is the Australian lead investigator in the STRASS 2 trial studying the role of preoperative chemotherapy in patients with retroperitoneal sarcoma at high risk of recurrence. He is also heavily involved in a large international registry seeking to better understand outcomes for patients with retroperitoneal sarcoma.
Professor David Gyorki is a highly accomplished surgical oncologist based in Melbourne, and is a Board member of the Australia New Zealand Sarcoma Association.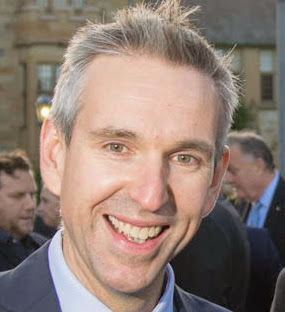 Dr Richard Boyle
Dr Richard Boyle, BSc (MED) MBBS (Hons) FRACS FA (Orth) A, graduated with honours in medicine from UNSW and completed his orthopaedic training in Sydney, with advanced fellowship training in Sydney, Canada and Europe, including fellowships in Arthroplasty + Bone and Soft Tissue tumours.
Dr Boyle is a Fellow of the Australian Orthopaedic Association and Royal Australian College of Surgeons, is the current Chair of Northside NSW Orthopaedic Training Scheme, and is a Senior Consultant Orthopaedic Surgeon. He is the medical director of the NSW Bone Bank, and is clinical Lecturer at The Australian School of Advanced Medicine, Macquarie University.
He is an active member of the Australian Sarcoma Group and International Society of Limb Salvage, has been an invited convenor and speaker at local and international conferences, and is involved in a number of clinical trials for tumour treatment.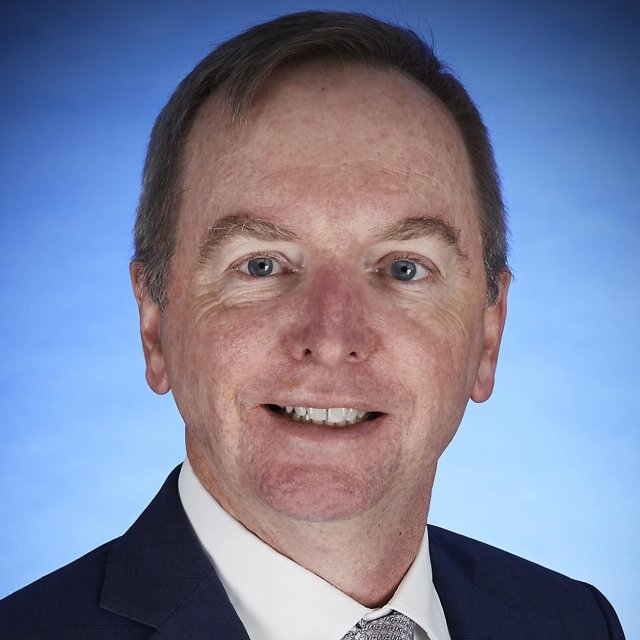 Dr Geoff McCowage
Senior Staff Specialist and Deputy Head,
Department of Oncology,
The Sydney Children's Hospital Network, Westmead, NSW, Australia
August 1996 – present: Staff Specialist in Paediatric Oncology,
The Sydney Children's Hospital Network, Westmead
July 1993 – June 1996: Paediatric Haematology/Oncology Fellow
Duke University Medical Center, Durham, NC, USA
July 1991- June 1993: Paediatric Haematology/ Oncology Fellow,
The Sydney Children's Hospital Network, Randwick.
1989-1991: Paediatric RMO/Registrar,
The Sydney Children's Hospital Network, Randwick.
1985-1987: Intern/RMO, Royal Prince Alfred Hospital, Camperdown, NSW
FURTHER QUALIFICATIONS
1991: admitted to Fellowship of the Royal Australasian College of Physicians (Paediatrics) on 28th
April, 1993.
1992: completed examination for the Education Committee for Foreign Medical Graduates of the
United States.
OTHER APPOINTMENTS
2003 – 2011: Director, Fellow Recruitment and Training, Oncology Unit, SCHN-W
2004 -present: Director, Clinical Trials Program, Oncology Unit, SCHN-W
2006 – present: Deputy Head, Oncology Unit, SCHN-W
2007 – present: Convenor, Solid Tumour Meeting, SCHN-W
2009 – present: Director, Solid Tumour Program, SCHN-W
2011 – 2015: Director AYA Oncology Services, SCHN-W
2012-2018: Deputy Director, Kids' Cancer Alliance
PUBLICATIONS:
Woolcock AJ, Peat JK, Salome CM, Yan K, Anderson SD, Schoeffel RE, McCowage G, Killalea T: Prevalence of bronchial hyper-responsiveness and asthma in a rural adult population. Thorax 1987 May; 42 (5): 361-368.
McCowage GB, Vowels MR, O'Gorman-Hughes D, White L, Brown R, Marshall: The experience of a single Australian paediatric oncology unit: 1000 patients 1964-1987. Med J Aust October 4, 1993.
White L, McCowage G, Kannourakis G, Nayanar V, Colnan L, Kellie S, Shaw P, Seshadri R, Lockwood L, Tiedemann K, Toogood I: Dose intensive cyclophosphamide with etoposide and vincristine for pediatric solid tumors. J Clin Oncol 12:522-531, 1994.
McCowage GB, Kurtzberg J, Rubinstein P: Transplantation of cord-blood cells. New Engl J Med 333 (1): 67, 1995 (letter).
McCowage GB, Vowels MR, Shaw PJ, Lockwood L, Mameghan H: Autologous bone marrow transplantation for advanced neuroblastoma using teniposide, doxorubicin, melphalan, cisplatin and total body irradiation. J Clin Oncol, 13:2789-2795
McCowage G, Tien R, McLendon R, Felsberg G, Fuchs H, Graham ML, Kurtzberg J, Moghrabi A, Ferrell L, Kerby T, Duncan-Brown M, Stewart E, Robertson P, Colvin OM, Golembe B, Bigner DD, Friedman HS: Successful treatment of childhood pilocytic astrocytomas metastatic to the leptomeninges with high-dose cyclophosphamide. Med Pediatr Oncol 27:32-39, 1996.
McCowage GB, Frush D, Kurtzberg J: Successful treatment of two children with Langerhan's cell histiocytosis with 2'-deoxycoformycin. J Pediatr Hematol Oncol 18(2):154-158, 1996.
Ashley DA, Longee D, Tien R, Fuchs H, Graham ML, Kurtzberg J, Casey J, Olsen J, Meier L, Ferrell L, Kerby T, Duncan-Brown M, Stewart E, Colvin OM, McCowage G, Bigner DD, Friedman HS: Treatment of patients with pineoblastoma with high dose cyclophosphamide. Med Pediatr Oncol 26:387-392, 1996.
Jones DN, McCowage G, Sostman HD, Brizel DM, Layfield L, Charles HC, Dewhirst MW, Prescott DM, Friedman HS, Harrelson JM, Scully SP, Coleman RE: Monitoring of neoadjuvant therapy response of musculoskeletal sarcomas using F18-FDG PET: initial evaluation. J Nuc Med 37:1438-1444, 1996.
Phillips K, Gentry T, McCowage G, Gilboa E, Smith C: Cell-surface markers for assessing gene transfer into human hematopoietic cells. Nature-Medicine 2 (10):1154-1156, 1996.
McCowage GB, White L, Carpenter P, Lockwood L, Toogood I, Tiedemann K, Shaw PJ: Granulocyte-macrophage colony-stimulating factor in association with high-dose
chemotherapy (VETOPEC) for childhood solid tumors: a report from the Australia and New Zealand Children's Cancer Study Group. Med Pediatr Oncol, 29:108-114, 1997.
McCowage GB, Phillips KL, Gentry TL, Hull S, Kurtzberg J, Gilboa E, Smith C: Multiparameter-fluorescence activated cell sorting analysis of retroviral vector gene transfer into primitive umbilical cord blood cells. Exp Hematol 26:288-298, 1998.
McCowage GB, Friedman HS, Moghrabi A, Kerby T, Ferrell L, Stewart E, Duncan-Brown M, Fuchs HE, Tien R, McLendon RE, Meier L, Kurtzberg J, Ashley D, Colvin OM, Longee DC: Activity of high-dose cyclophosphamide in the treatment of childhood malignant gliomas. Med Pediatr Oncol, 30:75-80, 1998.
Sharma P, Watson N, Sartor M, McCowage GB, Smith A: 15 Cases of t(1;19) (q23;p 13.3) Identified in an Australia series of 122 children and 80 adults with Acute Lymphoblastic leukaemia. Cancer Genetics & Cytogenetics 124: 132-136, 2001.
Barbaric D, Holley D, Lau KC, McCowage G. It is ALL in the heart: a patient with acute lymphoblastic leukemia and cardiac infiltration at time of diagnosis. Leuk Lymphoma 2002; 43(12):2417-2419.
Bosly A, Sonet A, Pinkerton CR, McCowage G, Bron D, Sanz MA et al. Rasburicase (recombinant urate oxidase) for the management of hyperuricemia in patients with cancer: report of an international compassionate use study. Cancer 2003; 98(5):1048-1054.
Philip I, Shun A, McCowage G, Howman-Giles R. Positron emission tomography in recurrent hepatoblastoma. Pediatric Surgery International 2005; 21(5):341-345.
Ginn SL, Curtin JA, Kramer B, Smyth CM, Wong M, Kakakios A et al. Treatment of an infant with X-linked severe combined immunodeficiency (SCID-X1) by gene therapy in Australia. Med J Aust 2005; 182(9):458-463.
Ziegler DS. Cohn RJ. McCowage G. Alvaro F. Oswald C. Mrongovius R. White L. Australian and New Zealand Children's Study Group. Efficacy of vincristine and etoposide with escalating cyclophosphamide in poor-prognosis pediatric brain tumors. Neuro-Oncology2006; 8(1):53-9.
Ziegler DS. McCowage G. Cohn RJ. White L. Long-term survival following a phase I/II trial with VETOPEC for solid tumors in childhood. Journal of Pediatric Hematology/Oncology 2006; 28(1):40-2.
Ziegler DS, Cohn RJ, McCowage G et al. Efficacy of vincristine and etoposide with escalating cyclophosphamide in poor-prognosis pediatric brain tumors. Neuro-Oncology 2006 January;8(1):53-9.
Kramer BA, Lemckert FA, Alexander IE, Gunning PW, McCowage GB. Characterisation of a P140K mutant O6-methylguanine-DNA-methyltransferase (MGMT)-expressing transgenic mouse line with drug-selectable bone marrow. Journal of Gene Medicine 2006 September;8(9):1071-85.
Beckett SM, Laughton SJ, Pozza LD et al. Buccal swabs and treated cards: methodological considerations for molecular epidemiologic studies examining pediatric populations. American Journal of Epidemiology 2008 May 15;167(10):1260-7.
Dhall G, Grodman H, Ji L et al. Outcome of children less than three years old at diagnosis with non-metastatic medulloblastoma treated with chemotherapy on the "Head Start" I and II protocols. Pediatric Blood & Cancer 2008 June;50(6):1169-75.
Gardner SL, Asgharzadeh S, Green A, Horn B, McCowage G, Finlay J. Intensive induction chemotherapy followed by high dose chemotherapy with autologous hematopoietic progenitor cell rescue in young children newly diagnosed with central nervous system atypical teratoid rhabdoid tumors. Pediatric Blood & Cancer 2008 August;51(2):235-40.
Howman-Giles R, London K, McCowage G, Graf N, Harvey J. Pulmonary inflammatory myofibroblastic tumor after Hodgkin's lymphoma and application of PET imaging. Pediatric Surgery International 2008 August;24(8):947-51.
Lee AS. Kahatapitiya P. Kramer B. Joya JE. Hook J. Liu R. Schevzov G. Alexander IE. McCowage G. Montarras D. Gunning PW. Hardeman EC. Methylguanine DNA methyltransferase-mediated drug resistance-based selective enrichment and engraftment of transplanted stem cells in skeletal muscle. Stem Cells. 27(5):1098-108, 2009 May.
McCowage GB. Mrongovius R. Alvaro F. Cohn RJ. Ziegler DS. Oswald C. White L. Treatment of children with poor risk solid tumors by further escalation of the VETOPEC regimen including very high-dose cyclophosphamide and peripheral stem cell support: an Australian and New Zealand Children's Hematology and Oncology Group study. Pediatric Blood & Cancer. 57(6):958-64, 2011 Dec 1.
Howman-Giles R. McCowage G. Kellie S. Graf N.Extrarenal malignant rhabdoid tumor in childhood application of 18F-FDG PET/CT. Journal of Pediatric Hematology/Oncology. 34(1):17-21, 2012 Jan.
Yalon M. Rood B. MacDonald TJ. McCowage G. Kane R. Constantini S. Packer RJ. A feasibility and efficacy study of rapamycin and erlotinib for recurrent pediatric low-grade glioma (LGGPediatric Blood & Cancer. 60(1):71-6, 2013 Jan.
Limb preservation surgery with extracorporeal irradiation in the management of malignant bone tumor: the oncological outcomes of 101 patients.Hong AM; Millington S; Ahern V; McCowage G; Boyle R; Tattersall M; Haydu L; Stalley PD.Annals of Oncology. 24(10):2676-80, 2013 Oct
Bass JK. Huang J. Onar-Thomas A. Chang KW. Bhagat SP. Chintagumpala M. Bartels U. Gururangan S. Hassall T. Heath JA. McCowage G. Cohn RJ. Fisher MJ. Robinson G. Broniscer A. Gajjar A. Gurney JG: Concordance between the Chang and the International Society of Pediatric Oncology (SIOP) ototoxicity grading scales in patients treated with cisplatin for medulloblastoma.. Pediatric Blood & Cancer. 61(4):601-5, 2014 Apr.
Systemic therapy in neurofibromatosis type 2. [Review] Lim SH; Ardern-Holmes S; McCowage G; de Souza P. Cancer Treatment Reviews. 40(7):857-61, 2014 Aug.
Medulloblastoma Down Under 2013: a report from the third annual meeting of the International Medulloblastoma Working Group. Gottardo NG; Hansford JR; McGlade JP; …; McCowage G; …; Gajjar A.
Confirmation of Bevacizumab Activity, and Maintenance of Efficacy in Retreatment After Subsequent Relapse, in Pediatric Low-grade Glioma. Kalra M; Heath JA; Kellie SJ; Dalla Pozza L; Stevens MM; Swamy S; McCowage GB. Journal of Pediatric Hematology/Oncology. 37(6):e341-6, 2015 Aug.
Pulmonary Function After Treatment for Embryonal Brain Tumors on SJMB03 That Included Craniospinal Irradiation. Green DM; Merchant TE; Billups CA; Stokes DC; Broniscer A; Bartels U; Chintagumpala M; Hassall TE; Gururangan S; McCowage GB; Heath JA; Cohn RJ; Fisher MJ; Srinivasan A; Robinson GW; Gajjar A. International Journal of Radiation Oncology, Biology, Physics. 93(1):47-53, 2015 Sep 01.
Methyl-Guanine-Methyl-Transferase Transgenic Bone Marrow Transplantation Allows N,N-bis(2-chloroethyl)-Nitrosourea Driven Donor Mixed-Chimerism Without Graft-Versus-Host Disease, and With Donor-Specific Allograft Tolerance. Hu M; Kramer B; Zhang GY; Wang YM; Watson D; Howden B; McCowage G; Alexander IE; Gunning P; Alexander SI. Transplantation. 99(12):2476-84, 2015 Dec
Folate pathway gene polymorphisms, maternal folic acid use, and risk of childhood acute lymphoblastic leukemia. Milne E; Greenop KR; Scott RJ; Haber M; Norris MD; Attia J; Jamieson SE; Miller M; Bower C; Bailey HD; Dawson S; McCowage GB; de Klerk NH; van Bockxmeer FM; Armstrong BK. Cancer Epidemiology, Biomarkers & Prevention. 24(1):48-56, 2015 Jan
Ub-ISAP: a streamlined UNIX pipeline for mining unique viral vector integration sites from next generation sequencing data. Kamboj A; Hallwirth CV; Alexander IE; McCowage GB; Kramer B. BMC Bioinformatics. 18(1):305, 2017 Jun 17.
Spectrum and prevalence of genetic predisposition in medulloblastoma: a retrospective genetic study and prospective validation in a clinical trial cohort. Waszak SM; Northcott PA; Buchhalter I; ….; McCowage G;…. Pfister SM. Lancet Oncology. 19(6):785-798, 2018 06
Pre-irradiation intensive induction and marrow-ablative consolidation chemotherapy in young children with newly diagnosed high-grade brainstem gliomas: report of the "head-start" I and II clinical trials. Osorio DS; Patel N; Ji L; Sposto R; Stanek J; Gardner SL; Allen JC; Cornelius A; McCowage GB; Termuhlen A; Dunkel IJ; Comito M; Garvin J; Finlay JL. Journal of Neuro-Oncology. 140(3):717-725, 2018 Dec.
Long-term morbidity of respiratory viral infections during chemotherapy in children with leukaemia. Lin B; Kennedy B; McBride J; Dalla-Pozza L; Trahair T; McCowage G; Coward E; Plush L; Robinson PD; Hardaker K; Widger J; Ng A; Jaffe A; Selvadurai H. Pediatric Pulmonology. 54(11):1821-1829, 2019 11.
Addition of Vincristine and Irinotecan to Vincristine, Dactinomycin, and Cyclophosphamide Does Not Improve Outcome for Intermediate-Risk Rhabdomyosarcoma: A Report From the Children's Oncology Group. Hawkins DS; Chi YY; Anderson JR; Tian J; …; McCowage G; … Meyer WH. Journal of Clinical Oncology. 36(27):2770-2777, 2018 09 20.
Gender differences in doxorubicin pharmacology for subjects with chemosensitive cancers of young adulthood. Liu Z; Martin J; Orme L; Seddon B; Desai J; Nicholls W; Thomson D; Porter D; McCowage G; Underhill C; Cranswick N; Michael M; Zacharin M; Herschtal A; Sivasuthan J; Thomas DM. Cancer Chemotherapy & Pharmacology. 82(5):887-898, 2018 11.
Phase II, Open-Label, Randomized, Multicenter Trial (HERBY) of Bevacizumab in Pediatric Patients With Newly Diagnosed High-Grade Glioma. Grill J; Massimino M; Bouffet E; Azizi AA; McCowage G; Canete A; Saran F; Le Deley MC; Varlet P; Morgan PS; Jaspan T; Jones C; Giangaspero F; Smith H; Garcia J; Elze MC; Rousseau RF; Abrey L; Hargrave D; Vassal G. Journal of Clinical Oncology. 36(10):951-958, 2018 04 01.
Clinical Trial of MGMT(P140K) Gene Therapy in the Treatment of Pediatric Patients with Brain Tumors. Kramer B; Singh R; Wischusen J; Dent R; Rush A; Middlemiss S; Ching YW; Alexander IE; McCowage G. Human Gene Therapy. 29(8):874-885, 2018 08.
Accelerating development of high-risk neuroblastoma patient-derived xenograft models for preclinical testing and personalised therapy. Kamili A; Gifford AJ; Li N; Mayoh C; Chow SO; Failes TW; Eden GL; Cadiz R; Xie J; Lukeis RE; Norris MD; Haber M; McCowage GB; Arndt GM; Trahair TN; Fletcher JI. British Journal of Cancer. 122(5):680-691, 2020 03.
Long-term morbidity of respiratory viral infections during chemotherapy in children with leukaemia. Lin B; Kennedy B; McBride J; Dalla-Pozza L; Trahair T; McCowage G; Coward E; Plush L; Robinson PD; Hardaker K; Widger J; Ng A; Jaffe A; Selvadurai H. Pediatric Pulmonology. 54(11):1821-1829, 2019 11.
Emergency Ross Procedure for Pediatric Aortic Valve Myxofibrosarcoma. Krishna MR; Marathe SP; Maghsoudi A; McCowage G; Sherwood MC; Orr Y. Annals of Thoracic Surgery. 107(3):e183-e185, 2019 03.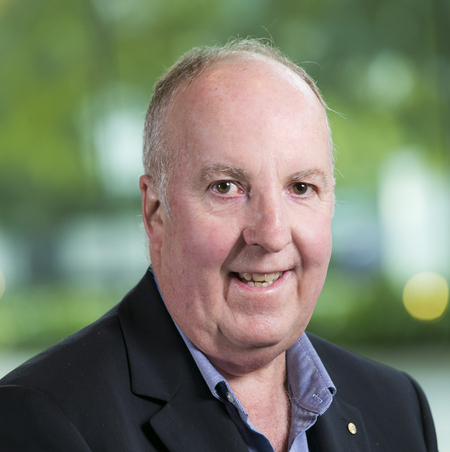 Keith Cox, OAM
Medical Advisory Director
KEITH COX, OAM, JP, NP, RN Onc Cert
Keith was the Oncology/ Chemotherapy Nurse Practitioner at the Chris O'Brien Lifehouse unil the end of 2017, after some 38 years in cancer nursing. He now remains involved in a consultant role. He is a Senior Clinical Lecturer at the University of Sydney, and is an Accreditation Assessor for the Australian Nursing and Midwifery Accreditation Council (ANMAC)
As a Nurse Practitioner, Keith bore a greater responsibility than a regular nurse, prescribing medicine, ordering tests and screenings, and the referral of patients to other medical professionals.
Keith is a Board member of Cancer Institute, Board member of the Biaggio Signorelli Foundation, for Research into Mesothelioma, Member of the Chris O'Brien partnership Advisory council, and committee member of the Foundation. He was awarded an Order of Australia Medal in the 2007 Queen's Birthday honours list for his services to Cancer Nursing, his work with youth and his volunteer work. Keith has a wide range of research experience and numerous publications.
I first met Cooper and his parents, when he first visited the Chris O'Brien Lifehouse to discuss chemotherapy. We connected from that first meeting as we talked about chemotherapy and its side effects. As he continued on his Cancer journey, we became very close, Cooper and I would be able to communicate on all levels. It was a privilege to have cared for Cooper.
Publications in peer-reviewed journals
Cox KM, Goel S, O'Connell RL, Boyer M, Beale PJ, Simes RJ & Stockler MR. (2011 epub). Randomized cross – over trial comparing inpatient and outpatient administration of high dose cisplatin, Internal Medicine Journal
McKenzie H, Hayes L, White K, Cox K, Fethney J, Boughton M & Dunn J. (2010 Epub). Chemotherapy outpatients' unplanned presentations to hospital: a retrospective study, Supportive Care in Cancer
Presentations
Keynote, Plenary and Invited Conference Presentations, Workshops and Panel Discussions
Cox KM (2010) Leadership in Australian Cancer Nursing. Cancer Nurses Society of Australia 13th Winter Congress, Perth, July
Cox K (2010) Treatment Developments. Session Chair, 16th International Conference on Cancer Nursing, Atlanta, USA, March
Cox KM (2009) Recent advances and practical solutions in managing chemotherapy side effects. COSA Annual Scientific Meeting, Gold Coast, November
Cox KM (2009) Cancer Information Update and its relevance to Enrolled Nurses, Enrolled Nurses Conference, Bomaderry, September
Cox K (co-facilitator) (2009) Venous Access Device Workshop. 12th CNSA Winter Congress, Newcastle, June
Cox KM (2009) Management of Tumour Lysis Syndrome. 12th CNSA Winter Congress, Newcastle, 3–4 June
Cox KM, Stirling A, Baychek K, Sister Act: CERS in Chemotherapy ambulatory unit. 6th conference of The Australian College of Nurse Practitioners, Adelaide, 6–8 October 2011
Psychological Support Clinical Supervisors

Dr Lahvinya Kulaendra
Dr Lahvinya Kulaendra, MBBS (hons), FRANZCP, Cert. Psychotherapy Psych.
Honorary Lecturer, Faculty of Medicine, Macquarie University
Lahvinya is a psychiatrist specialising in psychotherapy.
Lahvinya works with adults who are experiencing a wide range of emotional, psychological, and mental health issues. She also has specialised skills in womens' mental health and mother & infant mental health.
Psychotherapy is her main modality of care. Lahvinya uses a predominantly psychodynamic approach when providing ongoing therapy. She uses elements of other psychological therapies to tailor treatment and medication if appropriate.
Lahvinya has expertise in the treatment of: Depression, anxiety, grief and loss, family, marital and relationship difficulties, mental health issues in pregnancy, postnatal depression and anxiety, women's mental health.

Louise Hird
Louise Hird, B.A. (Hons), P.G. Dip Ed. M. Psych (Clinical) MAPS Clinical
Honorary Lecturer, Faculty of Medicine, Macquarie University
Louise is a Clinical Psychologist, Psychoanalyst and Child and Adolescent Therapist, and Director, The Winn Clinic a not for profit psychotherapy Clinic. The Clinic arranges in depth consultations and referrals for treatment for treatment for adults, adolescents and children.
Louise is a Clinical Psychologist and Psychoanalyst in Private Practice, Karinya Centre, working with individual adults, adolescents and children of all ages. She has training in the assessment and treatment of a broad range of mental health difficulties. Louise trained as a Psychoanalyst and has extensive experience in long term work with adolescents and individuals who are struggling with emotional and psychological issues.
Louise is a member of the Australian Psychological Society Clinical College, the Australian Clinical Psychology Association, the Australian Psychological Society and the Australian Psychoanalytic Society. She is registered to practice with the Australian Health Practitioner Regulation Agency (AHPRA). She is a Medicare provider with clinical endorsement.
Ambassadors

Jack Maddocks
Jack Maddocks is an accomplished sportsman who currently plays for the Melbourne Rebels Rugby team, and was recently named in the Australian Wallabies squad for the Mitsubishi Estate Ireland Series. Jack was also a first grade cricketer, and Rugby World Cup u20's team member.
I knew Cooper through primary school and the early years of high school. I played cricket and was friends with his older brother Mitch. Cooper was such a promising young cricketer that he used to train and play with us as well sometimes. I also remember he loved his AFL. My memory of Cooper is that he was a incredibly nice young boy who loved his sport. I saw a lot of myself in him, through his passion for being outdoors and spending time with his mates.
When I was 13 my older brother Will was diagnosed with non-Hodgkin lymphoma. Luckily for us, Will made it through. But It was the toughest time of my life watching him go through his treatment so I understand fully the effects that cancer has not only on the patient but also those close to them.
Through my relationships with Will, Cooper and others, cancer has become something which I feel incredibly strongly about. So when I was offered the opportunity to become an ambassador for the Cooper Rice-Brading foundation, I jumped at the opportunity. I'm incredibly humbled to be given this opportunity and hope that I can make a difference in some way.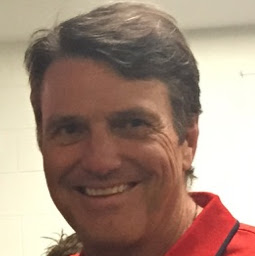 Paul Roos
Paul Roos played 87 games for the Swans after joining the club in 1995 following a star-studded career with the old Fitzroy club or the Brisbane Lions as they are now known. This included six seasons as captain. Paul was runner-up in the Brownlow Medal – AFL's highest individual player award, in 1986 after finishing third the year before. He also won the E J Whitten Medal, awarded to the best Victorian player in State of Origin football, in 1985 and 1988.
During his career with Fitzroy, he was a member of the Victorian representative team 10 years running, two as captain. He was also named in the All-Australian team on seven occasions, twice as captain.
After retiring as Swans coach, Paul took assumed the role of overseeing the Swans Academy, and made his mark as a columnist with News Limited newspapers and as a member of Fox Sports AFL commentary team.
In late 2013, the Melbourne Demons signed him for a three year deal with the club. He successfully turned MFC fortunes around during his tenure.
At the end of 2016, Paul stepped away from his coaching duties with the Melbourne Demons and announced his return to the media, with FOX Sports and Triple M.
One of the joys of coaching your boys in junior sport is the contact you have with other families and the lessons you can pass on. Often you come across boys that teach you valuable lessons also. One such family was the Rice-Bradings, and the young man that taught us all lessons was Cooper.
I was blessed to have spent time with Mitch and Coop. Coopers courage compassion and love of life was inspiring. He was a huge Demon and Swans fan and I'm pleased to say a great mate.
Its a privilege to be asked to continue his legacy through the Foundation.
Coop we will always remember you and you will always inspire us all.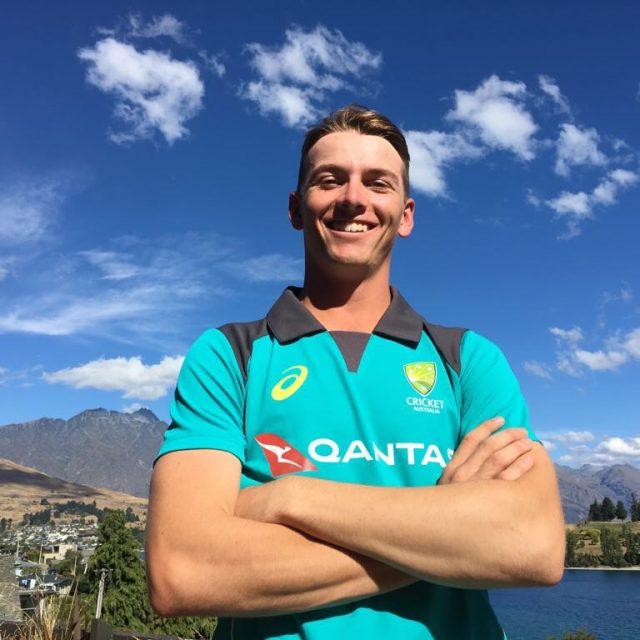 Baxter Holt
Baxter Holt – CRBF Ambassador
Baxter Holt, is a young man who attended The Kings School, Sydney, who has been on the fringe of our life for many years. He and Cooper, had trialled side by side for representative cricket selection for many years, and had faced one another on the field on many occasions, throughout the Sydney GPS cricket competition. Coop's big brother Mitch had also played against Baxter in the GPS competition.
But it was not just Baxter's outstanding achievements on the cricket field that resonated with Cooper, it was his thoughtfulness, and his unsolicited kindness.
Baxter took the time to write to Coop, when he was at his lowest ebb, after their school teams met on the field in the latter part of 2016. Cooper was struggling at this stage, as his cancer had metastasised to his right femur, and the pain of bowling was immense. He was however, hell-bent, on ensuring no-one outside the family knew. Baxter had no idea how serious Cooper's condition was at the time, nor would he have known how much his words beautifully chosen words, meant to Coop, when he was so desperately in need of that random act of kindness.
Baxter has remained close to our family, and we are honoured to have him join us as Youth Ambassador for the Cooper Rice-Brading Foundation.
2018 Member Australian u19's World Cup Cricket team
2017 Sixers Academy Squad
2017 Captain AAGPS x1 team
2017 Captain The Kings School 1st X1
2017 Member NSW metro u19 Australian Championship winning team
2017 NSW 2nd x1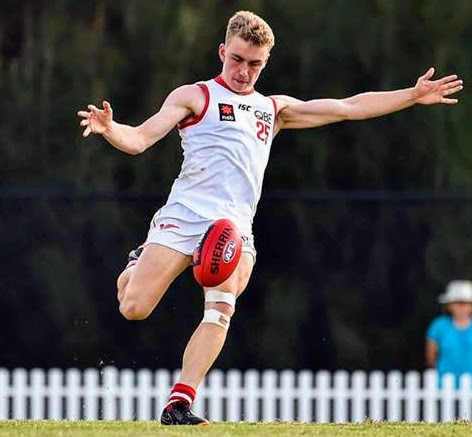 Lachie Swaney
Lachie Swaney CRBF Ambassador:
In late 2015, a very excited Cooper, returned home from school one day to let us know he had found the 'an AFL rising star ' at Sydney Grammar School. He could hardly contain his excitement, nor could he find the superlatives he needed to describe this young talent, he had discovered at a school athletics carnival. The young man in question was Lachie Swaney, who fast became a very dear friend to Cooper until his passing in 2017, always bringing joy to his life when he needed it most.
Lachie is a member of the QBE Sydney Swans Academy. Last year he took part in the U/16 National Championships as a member of the NSW/ACT team while this year he played in all 5 games for the U/18 Sydney Swans Academy side in the National Academy Series.
"I am very happy to be coming on board as an ambassador as Cooper was a close friend of mine through the time we spent together through sport both inside and outside of school. He also was a major influence on my football as a self-proclaimed guru, providing endless support, making it a very easy decision when Tania asked me as I hope to work with the foundation to ensure that Cooper's legacy lives on through continual research of Sarcoma."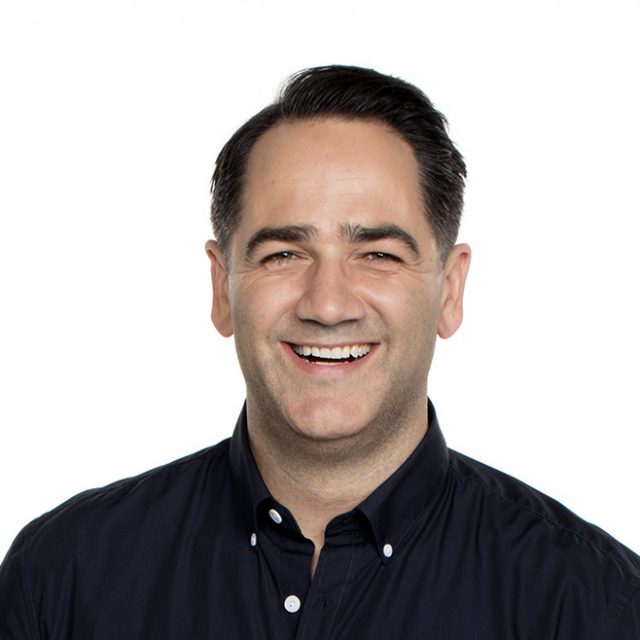 Michael Wipfli
Michael 'Wippa' Wipfli
Michael 'Wippa' Wipfli has graced the Sydney airwaves since 2011. After beginning his radio career in Perth, then becoming a regular on the 'Hamish and Andy' Saturday morning show, he moved to Sydney and teamed up with Ryan 'Fitzy' Fitzgerald at Nova 969. The boys started their breakfast show tenure together and have been entertaining Sydney siders over their breakfast and on their commute to work ever since. Michael attended Scotch College, Melbourne, and is married to Lisa, with two lively little boys, Ted and Jack. Michael's family and his highly successful media career, however, are but two of the many facets of his very busy life.
Michael has volunteered extensively in the not for profit space, with organisations such as Bandaged Bear(Westmead Children's Hospital), My Room Children's Cancer Charity, and the Cancer Council. Michael also had intimate knowledge of sarcoma, through the tragic loss of a close friend, and used his medical connections nationally, to assist Cooper and his family in sourcing treatment options.
Michael formed a very special, and deeply meaningful friendship with Cooper in the final year of his life, enabling him to laugh, to dream, and to experience the normalcy he so yearned. Not once did Michael fail in his support of Cooper through the very difficult times. Since Cooper's passing, Michael has vowed to assist the Foundation in very practical terms, by joining the Board, to ensure Cooper's vision and his legacy are preserved.
Patient Ambassadors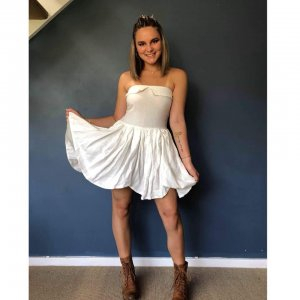 Charlii Croese
I was diagnosed with osteosarcoma in my left femur on 29th of February 2016 I was 16 years old. For two months, I was misdiagnosed. I was firstly told I had a torn hamstring then I was told I had torn my ACL. Finally, after two months of horrific pain I finally received the scans we had been asking for. I was walking on a completely broken femur for two months and not even realising.
Being told you have cancer at the age of 16 is an absolute nightmare sitting in the doctor's room and to hear those words shattered my heart into a million pieces my world was taken from me within a blink of an eye. At the age of 16 you're just going into year 11 working out if you want to go to university and what you want to do for the rest of your life. Well not for kids like cooper and I for us it was being in a room with chemotherapy running feeling sick struggling to keep any food or drink down barely being able to have a shower and go to the toilets on certain days.
Crying in your bed just wishing for the pain and sickness you feel in your stomach for days on end to just go away. And on your good days spending it in your bed just watching television and enjoying not staring at those same 4 walls in your hospital room and having the company of your family and pets around.
Throughout my journey I struggled with seeing everyone around me move on with their life and mine just stood still. I wasn't normal compared to all my friends. I lost many other cancer patients that I met throughout my journey and I felt so guilty to still be here without them. They became my family we understood what each other were going through. Many of my friends couldn't deal with me being sick so they stopped speaking to me and would ignore me. I never held a grudge everyone deals with an illness in different ways.
I just started to focus on myself and my health. My health was the most important thing while going through treatment. My family and my best friend were my rock I have the most amazing positive support group I'm so blessed to have such an amazing group of people whom support me.
Still 'til this day whenever I get any ache or pain in my body I always think the worst. Each day I always have a moment during the day that I think about my journey I still struggle everyday with what I've been through and how many people I've lost. Every day I just tell myself I'm a fighter and to be positive and take every day as it comes. Mum always said to me every day while I was battling cancer take it one day at a time and till this day it is exactly what I do.
Now two years in remission my life couldn't be more amazing I just live each moment like it's the last. The past 6 months we had some ups and downs my oncologist thought my cancer had come back and to hear it hadn't was music to my ears I pray every day my cancer never comes back in the future.
I'm completely over the moon, I've had the honour to become an ambassador of the Cooper Rice-Brading Foundation to be asked has made my heart so full I feel so privileged to be a part of such an amazing foundation there is nothing else I would rather do.
It's time to raise awareness for Sarcoma we can do it together we can save someone else's life and we will.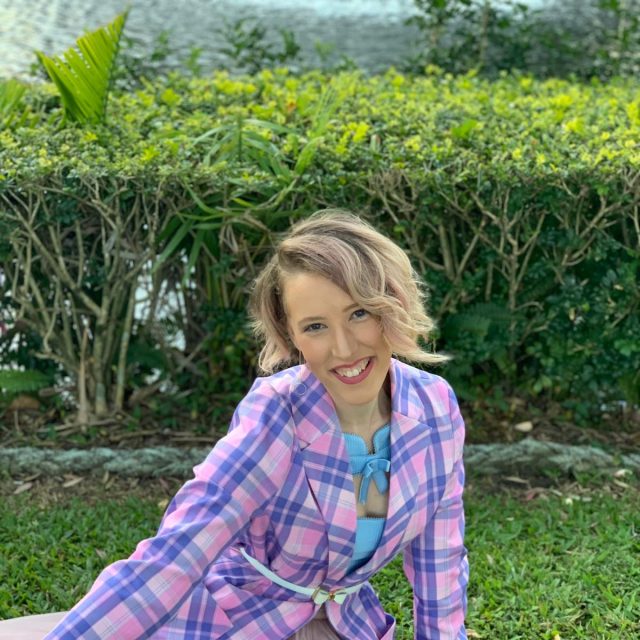 Imogen Atkins
After going through 8 months of chemo, and a 5 hour life and limb saving surgery it is amazing to be able to be back doing more normal things. I still face regular check ups, and have only recently finished tougher rehabilitation, but in no way have, or will I, let that stop me from trying to do and achieve what I really want.
Let's start with school and Uni. I successfully completed my final year of school with a highly sought after OP 8, despite many people suggesting I, a) repeat year 11, and b) to go down the path of getting a Rank instead. This year I am starting my Bachelor of Wildlife Science and hope to end up in conservation work. I have experienced a lot of times when I really had to push for what I wanted, and I've learned that if I know I can achieve something, I should push and achieve it.
Prior to the cancer, I was a very avid rower. It was truly heartbreaking and difficult when I was told I might not be able to row again, but being the persistent and slightly stubborn person I am, I refused to take that as a never. As soon as I was able to, I worked at regaining my strength and bend in my knee. So, in my final year of school I once again competed in the BSRA competition as part of a crew who came first at the Head of the River Regatta. But it is honestly just amazing to be back on the water. Despite the cold mornings of training, being on the water is one of the most important things to me, and brings me so much joy.
I have also found out that I like having a voice. I am now part of the Queensland Youth Cancer Advisory Group. In this group I, and several others, advise Queensland Youth Cancer Service on health service planning, delivery, evaluation education and training, together with developing spaces and facilities for young patients and their families. We talk and discuss with people who are looking to improve their services. I am basically a voice trying to make another young person's cancer journey or experience, just that little bit better, and a little bit easier. I feel this is really good and important.
After my cancer experience, I realised that I have to step into life, find ways of doing things, and never give up on my dreams. I can no longer ski, so I learnt and continue to learn how to snowboard, and even when on my Year 12 Snowy trip in September 2018.
I have done a range of things both in my normal life and my cancer life. Normal: I travelled to London and Finland with my family, I was a Bridesmaid at my sister's wedding, and I became a Volunteer at Australia Zoo. Cancer: I presented at and sat on a panel of people at a Medical Conference. I have attended Bissy4Ward and Warf4Ward hosted Sony You Can Foundation.
But I've also lost two friends to Sarcoma and everyday I'm concerned I'll lose another so in my life of remission I fight not just for myself but for them. I hope to be in that too small percent that survive so that I can live not just for myself but for them.
That is why I am now an Ambassador of the CRBF and hope that I can help find a way and be voice to make those percentages bigger.
Youth Ambassadors
When I moved to Sydney for the start of year 6, Cooper, also new to the school, was a massive influence in making that transition seamless. It was Cooper and his family who took my brother and me to watch an AFL game for the first time, a sport I had never seen before and it was Cooper who later encouraged me to give the sport a try for myself. It was from these foundations that our friendship was built.
Learning about Cooper's diagnosis was obviously a shock and a very sad moment, but it wasn't something I understood the realities of very well. My initial mindset was always one of optimism, that this would be a great challenge but one Cooper would come away from. I think this was largely the attitude Cooper adopted as well. One of the things I most admired about Cooper was his resilience and refusal to ever complain. He much preferred to keep himself busy and enjoy spending time with his mates than feel sorry for himself, which is something that definitely rubbed off on the people close to him.
When Tania asked if I would be interested in being an ambassador for the foundation, it was an easy decision. The work that the foundation has done so far in raising awareness and funding research into Sarcoma is astonishing. Cooper gave me so much through my friendship with him, so I leapt at the chance to help in any way I could. I am immensely proud to represent to foundation and I hope we can continue the great work that has already been done.
Max Bonic
As the only other new student in my class when I first moved to Australia as a 10 year-old, Cooper was the first friend I made. This friendship was hardened on the sporting field, a place where Cooper, myself, and all our friends were happiest. This never changed, and, as it was when we started high school, we neared the finish by spending our time throwing the footy around at the park.
Cooper was persistent during our last year together. Even when the treatment and the cancer did their worst to his body, his sense of humour and his spirit were as strong as ever. No matter how low I'm sure he felt, he would never let on to his friends for fear that we would treat him any differently to how we always had.
I had never heard of Sarcoma when Cooper was diagnosed, and that's a crying shame because I know that it means that so many others will also have never heard of it until it affects someone they love. That's why the awareness and research that Cooper and the Foundation are helping is so important, and to support that in any way is a real honour. The work that Tania, Colin, Mitch and everyone involved in the Foundation has done is fantastic, and I can't wait to see the wonderful work that can be done in the future.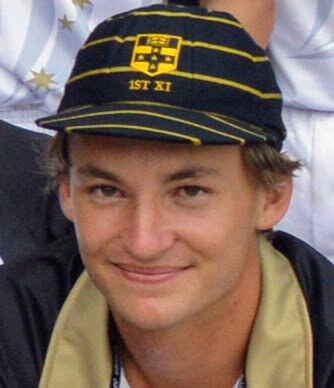 Sam Isherwood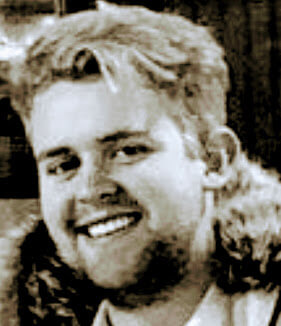 Matt Jones
I first met Cooper when he joined Scots and instantly became extremely good friends. We shared a passion for sport wether it was playing it, watching it or discussing it.
I played with and against Coops in multiple sports Cricket, Rugby and Aussie Rules to name a few, he was such an exceptional athlete which meant it was a lot better to play with him rather than against him. When ever I was around cooper I could guarantee that I could have an uncontrollable laughing fit, he was the funniest person I've ever met and that never changed.
When Cooper moved to grammar I was fearful that our friendship would grow distant but thankfully it never did. When Cooper got sick he never complained not once, he was so inspirational the whole way through and showed endless amounts of courage and perseverance. Coops really is a role model, he is an inspiration to me and I am sure to everyone around him.
I am very proud to be an Ambassador for Cooper because he was such a good person and a good friend.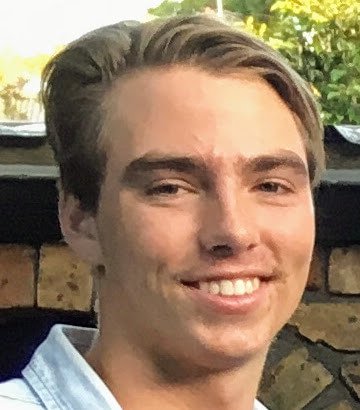 Lachie Kiel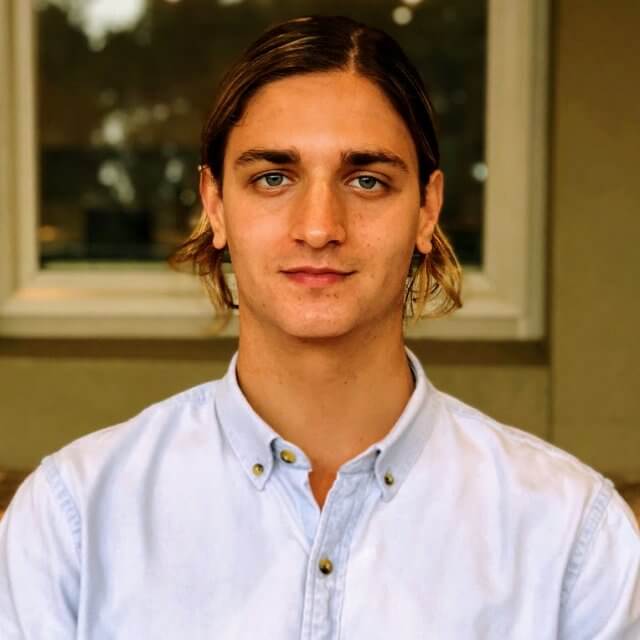 Alexander Magiros
Cooper was one of my closest mates at SGS. It feels like not long ago that we were messing about in our year 10 humanities class.
My fondest memory was kicking around an AFL ball on Birchgrove oval only to be pleasantly interrupted by Tania making sure that we had been well fed.
Throughout Coops' first year of treatment, he lived as if nothing had changed. He remained the humorous,
enthusiastic and outgoing person that I know. Although he never spoke of his suffering or his Foundation, the work he had put into it was indescribable. His courage in the face of adversity is what was most inspiring.
I am proud to be an ambassador in honour of Cooper's legacy which he worked so tirelessly to establish.
It is so important to educate our society of such a rare cancer as doctors at Lifehouse are seeing 3-4 new cases a week. I'm eager to help the Foundation progress in any way that I can.
Alexander Magiros


Gus McGrath
My mate Cooper has had a big influence on my life. I want to keep it this way, forever.

We played sport which we both loved, mainly cricket and footy, we laughed, we played Poker, and we had fun. Coop never left our Scots group and even in his years and time at Grammar we stayed best mates.

When Coop got sick he never complained. At first, I didn't understand what was happening and Coop didn't want to explain it. I respected that.

My Dad had been sick with Leukaemia when I was young so I knew that Cancer would change things. It didn't change Cooper. He wanted to be part of everything as it had always been. So we played cricket, we played footy, we played cards, and I sat with him in the hospital when he was having treatment or recovering from it.

Coop was so brave. I wanted to tell him all the time because he was trying so hard to be normal and I wanted to help him. Sometimes in the silent moments nothing needed to be said, only that I would stand by him whatever it took.

When Tania asked if I would be an Ambassador for Cooper, I didn't really understand what that would mean or what I can add. However, if I can honour Coops courage, his determination, and represent him when asked, I would do my best. Coop is not a memory for me, he is here every day and always will be.

Gus McGrath, September 2018.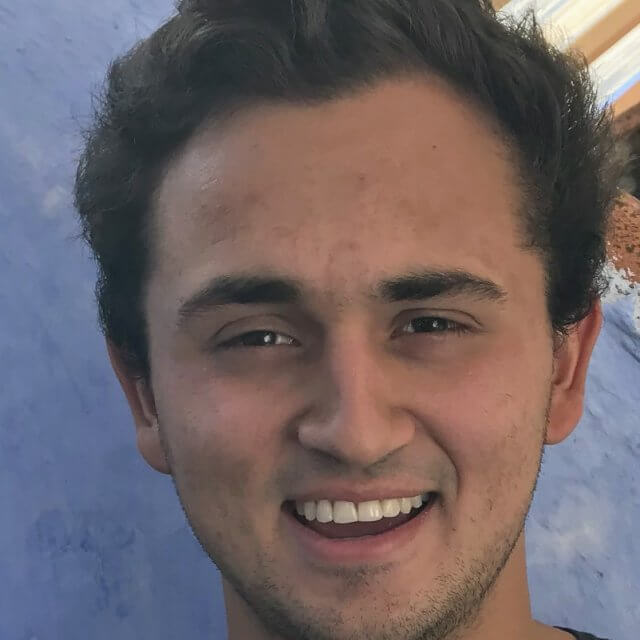 Adam Pacey
My relationship with Cooper began in our first year of school at Sydney Grammar. Sharing a liking of sport, our friendship soon blossomed in the coming years.
Our friendship was forged in our early years of high school which involved an endless pursuit of evading all school work and figuring out ways to avoid our next detention or homework submission.
But it was when he was presented with his life changing diagnosis that Cooper's great character became even more apparent. A memory that I treasure was when Coops returned to cricket at Weigall against St Joseph's College. After months of chemo and an intensive surgery, Cooper managed to train and play cricket at 1stXI standard. Cooper was unlike any person I've ever known. In the face of immense hardship, he always remained true to his character and maintained his sense of humour.
I am proud to be an ambassador for the Cooper Rice Brading Foundation, a cause that one of my best mates worked tirelessly to promote at the hardest point of his life, in the hope to save further lives.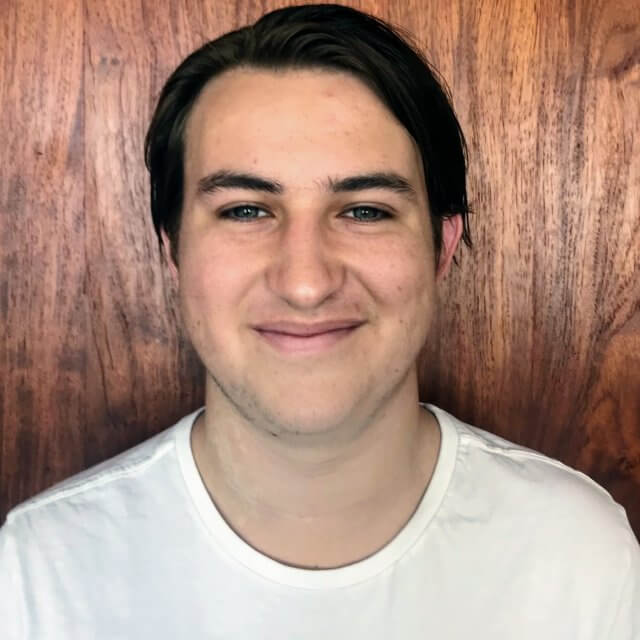 Xavier Roche
My lasting memories of the friendship I shared with Cooper are of his unique sense of humour, our shared love of sport and competition and the courage he displayed throughout his illness. His personality and strength of character remain influential in my life and are never far from my thoughts.
The enduring impact of Cooper's life on his friends remains immediately apparent in our Scots friendship group, through both consistent references to hilarious and unforgettable moments we had with Cooper and the decisions and actions each of us make, for which Cooper's bravery and determination will always provide guidance.
In my 18 years I have known several family members and friends, in addition to Cooper, who have been diagnosed with cancer. Whilst the therapies they have undergone have often been brutal and challenging, thankfully with research and funding there are increasingly successful treatment protocols for many cancers and I have been able to see these family members and friends recover and thrive.
At the time of Cooper's diagnosis I assumed that this would be the case for him too. I did not realise the aggressive nature of Sarcoma, nor the limited options for successful treatment and survival.
It is with this in mind that I am eager to be involved with the Foundation to assist in any way I can with lobbying for funding and research into Sarcoma.
Xavier Roche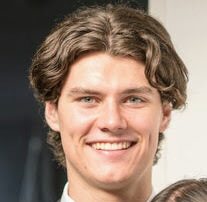 Warwick Ward
"My earliest memories of Cooper are from Year 6 at the Scot's College. With a mutual passion for sport and an identical sense of humour, we were destined to become really good mates. Funnily enough, it wasn't until he had left Scots and moved to Grammar that we became so close.
Cooper's cancer diagnosis was a really confronting experience. One of my biggest concerns was whether Cooper would be able to continue playing sport because he loved it so much. However, Cooper didn't let his condition stop him, he continued to persevere, insisting he was the best sportsman despite playing one handed. Cooper's sporting efforts are a testament to his perseverance and resilience.
Cooper rarely discussed his cancer because he didn't want it to impact those around him. He was so brave and selfless, a true role model. No matter how tough things seemed to be I always believed he was going to be okay because he was so positive and motivated.
I am very proud to be an Ambassador for Cooper because I want others to be inspired by his perseverance and courage, just like I am. While I'm not too sure what being an ambassador entails, I feel very safe in Tania's hands."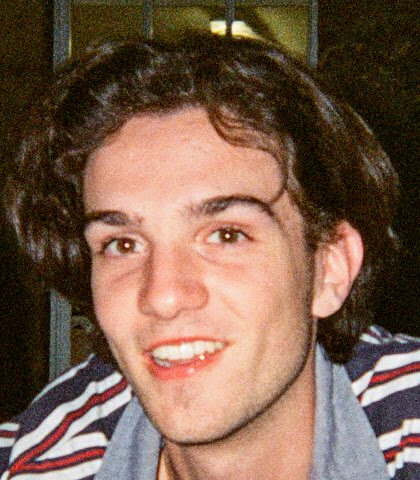 George Foley
My friendship with Cooper was one of real mateship.
Sharing a love for sport, we would waste hours endlessly arguing over things like whether Buddy was a good signing for the swans, is Smith or Slater better in their prime, and where the Aussie cricket teams inconsistency comes from.
A natural connection came and we clicked from the early years of high school. Always laughing and smiling, our friendship meant more to myself than Cooper ever knew.
Getting involved with CRBF seemed a no brainer to me once Coops told me about it. I've been lucky enough to be involved with the foundation, beginning with the year 12 trivia night fundraiser in early 2017.
I look forward to continuing my ongoing support of the CRBF and becoming more involved in the Foundation's fantastic efforts to beat Sarcoma as an ambassador.
Marketing, Media & Public Relations Executive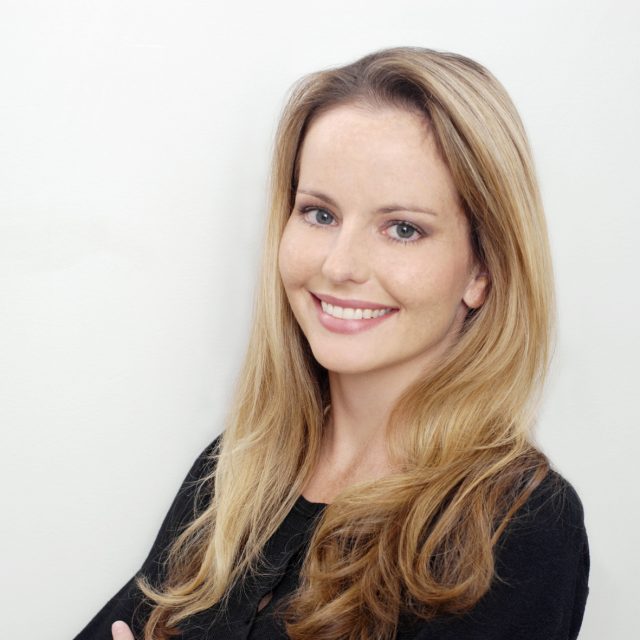 Marnie is an experienced marketing leader specialising in ecommerce, digital marketing and brand strategy with over 15 years experience working for retail leaders within the luxury retail industry.
She began her career in Brisbane in public relations before spending three years in London working for a prestige brands PR agency. After returning to Sydney, Marnie worked in the communications field for a luxury brand before starting an online retail business which she sold eight years later.
Marnie continues to work in senior leadership roles within the ecommerce and digital marketing space.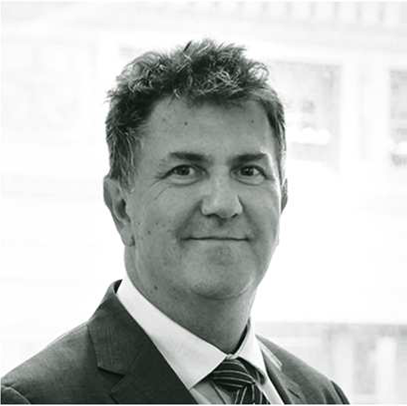 Phillip Baker
Media and PR
PHILLIP BAKER
Phil is the former Associate Editor at The Australian Financial Review who, after 16 years at the paper, joined P&L Corporate in January 2018 as a Senior Consultant. As a former financial markets trader, he penned a daily column for the paper and a personal investment column in the "Smart Money" section of the AFRWeekend. He could also be heard on stations 2UE and ABC Radio Sydney, and seen on ABC TV's Business Breakfast show, Nine's Weekend TODAY and Sky News Business. Phil provides corporate strategic advice to P&L Corporate's blue chip clients in a range of sectors including financial services, private equity, healthcare, energy, and food.
Before his career as a journalist Philip worked in financial markets for 15 years in Melbourne, Sydney and London.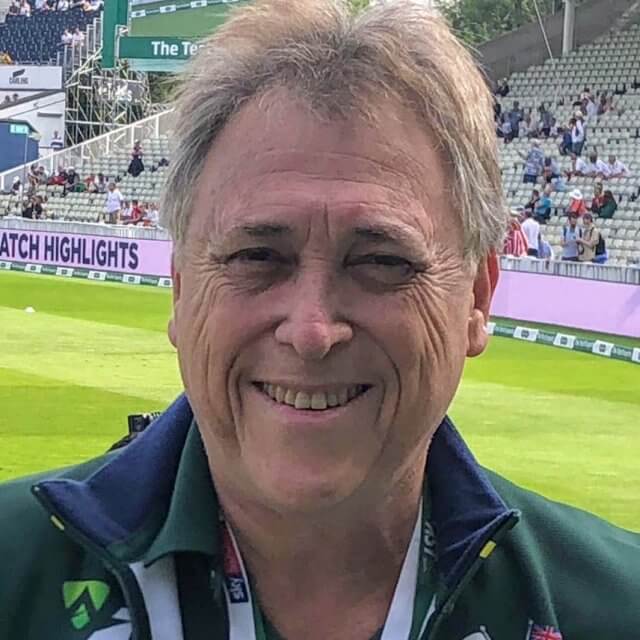 Martin Rossleigh
Special Projects Co-ordinator
Martin Rossleigh was a primary school teacher at Sydney Grammar Edgecliff for 37 years, retiring at the end of 2016. Throughout his career he coached many rugby, football and cricket teams. From 1998 until 2016 he helped to organise and run Years 5 and 6 cricket tours to Tasmania. After attending 4 Ashes Tests in the 2019 UK series, his love for the sport is obvious.
Martin has been involved with charities for many years. His major focus has been The Fred Hollows Foundation and MS Australia, both of which he is still actively involved. .Since he retired, he has also volunteered at the National Centre of Indigenous Excellence in Redfern and goes weekly to the Sydney Children's Hospital in Randwick.
Martin wanted to become involved with CRBF for a few reasons. He spent many years at Sydney Grammar, the school which Cooper attended. This gave him an instant connection. Martin also loves cricket, as did Cooper, and he would like to honour his legacy by helping to raise funds in order to find a cure for sarcoma, and feels "very honoured and privileged to be involved in the Cooper Rice-Brading Foundation."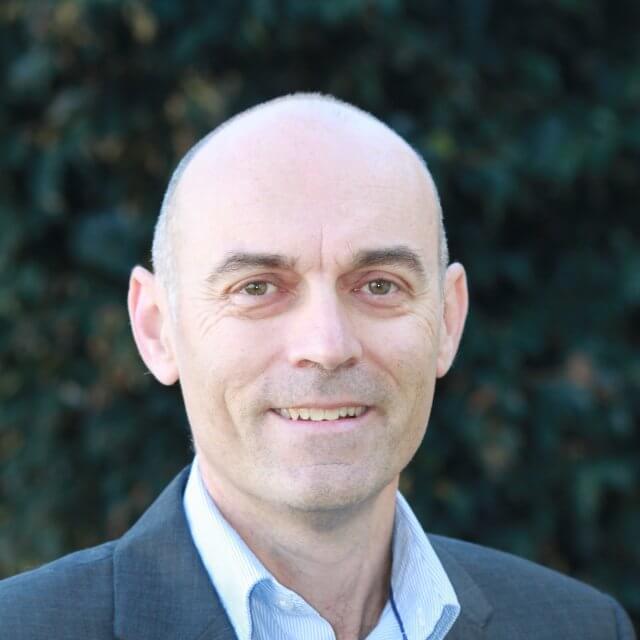 Ross Bateman
Financial Analyst
Ross has a finance background, with a Bachelor of Commerce from ANU and post-graduate studies in accounting and applied finance & investment. He has over 25 years' experience in investment banking and aviation, working in Sydney, London and Abu Dhabi. His experience is in senior roles covering finance, project management, strategy, and commercial/contractual negotiations.
Ross has been a friend to the Rice-Brading family for over 40 years having started primary school with Colin in Canberra; and was one of Cooper's god- parents.
"I loved watching Coop's tenacity on the sporting field from a very young age. The way he lived life, dealt with his illness and selflessly worked to establish his foundation is an inspiration. I am honoured to be a part of Cooper's legacy by providing any assistance to CRBF in it's goals to improve the shocking mortality rate of a disease that impacts our young."

Seb is the Founder and Director of Modern Power Solutions is an Australian business which primarily manufacturers innovative power access products and supplies them throughout Australia, New Zealand, and internationally.
Since its start-up in 2006, MPsolutions has provided a range of goods and services to thousands of customers across Australia, and in the last 2 years, been notably successful in selling good value and high quality innovative power access units including its magnificent range of pop up power outlets.
Seb built the CRBF website and spent many hours of his time consulting on this project, and was a pleasure to work with at all times.
Fundraising Executive Committee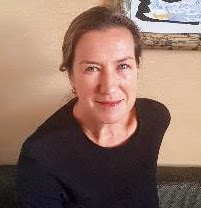 Kate Longden
"I am excited to be able to contribute in any way to raising awareness and funds towards research into sarcoma. In my lifetime I have seen rapid advances in research and treatments for many diseases. It is time now for sarcoma research and treatments to advance."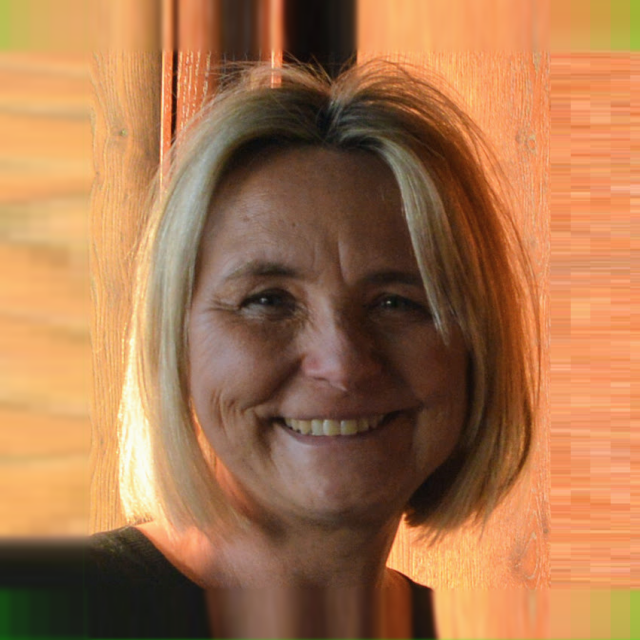 Kirsten Martensen-Arms
Sarcoma, I never thought that this word, describing such an unforgiving illness, would mean so much to us.
In 2011, on the cricket field, we met Coop and his amazing family, watching our sons bat and bowl.
Later, through witnessing Cooper's and his family's struggle with sarcoma, I learnt a lot about the almost nonexistent funding and lack of attention this illness has received.
The difficulties Coops and his family faced during their battle motivated me to help this Foundation.
Cooper, with his determination and drive to create his foundation in order to find a cure for sarcoma, whilst fighting for his own life, was and is just inspirational.
I am honoured to be involved in Coops' legacy to help others, mainly teenagers, who are suffering at this very moment.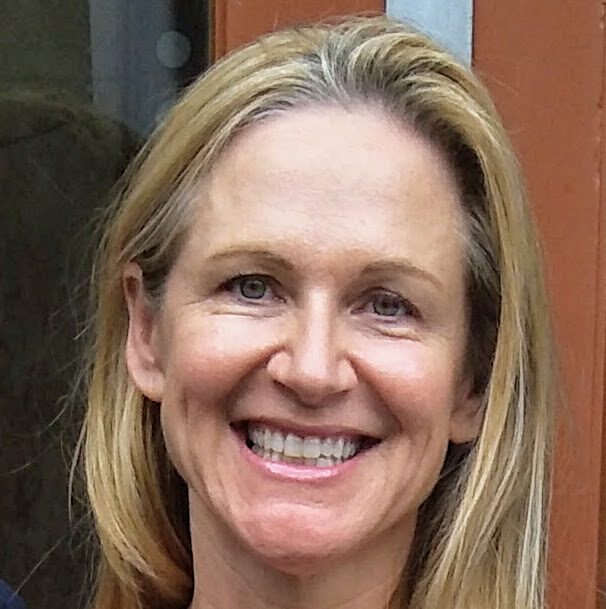 Lisa Scribner
'I first met the delightful Cooper when he played junior representative cricket with my son. As a mother of two boys I am devastated by the loss of Cooper. I look forward to doing whatever I can to help Tania and the rest of these wonderful people raise awareness and funds for sarcoma research in honour of a wonderful young man. ' – Lisa Scribner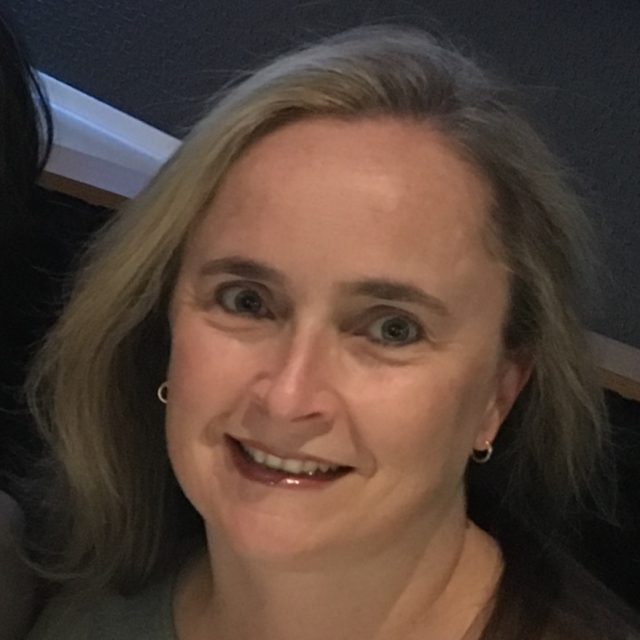 Gloria Gapes
I was so fortunate to meet Tania through our time volunteering at school. She was always there on rugby days quietly contributing and selflessly helping out. Now I have been given the opportunity to support Tania through the CRBF I am honoured to do so. Cooper's vision to find a cure for Sarcoma is living on through Tania, Colin and Mitch and I'm so pleased to be able to assist them.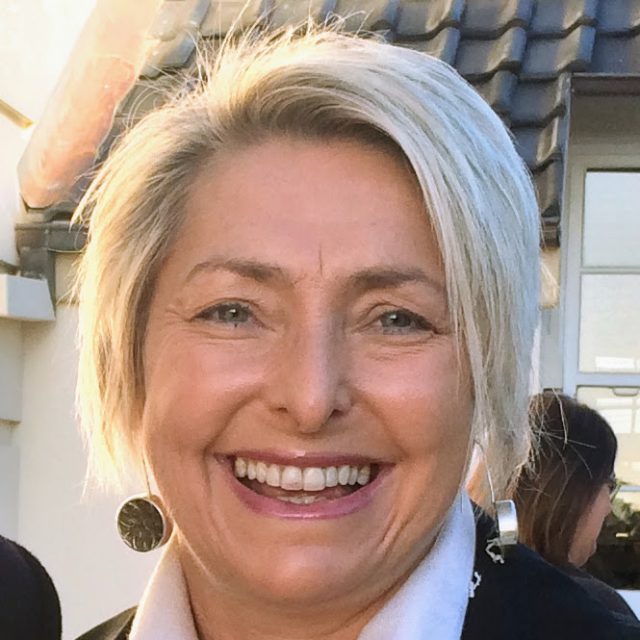 Dianne Lawrance
I admire Cooper for taking action and having such determination in the face of his own adversity. He showed both courage and care which I feel flowed from a special heart.
I admire his family for their own courage and ability to push forward through sadness with a heartfelt care to stop anyone else from suffering Sarcoma and aim to provide support to those who sadly are suffering. Sarcoma is a horrific disease.
I cannot bear the thought of another teenager enduring such fate. It is only together that we can raise funds for much needed research to find a cure.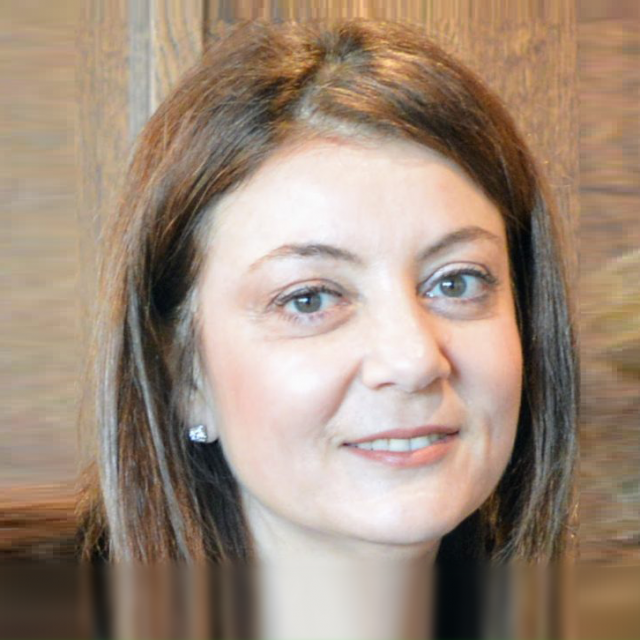 Dyan Comino
I first met the Rice- Brading family through the Sydney Grammar community and was fortunate to get to know Cooper, when he played cricket with my son in 2016.
> Cooper always struck me as a sensitive, compassionate and fun loving character. My fondest memory of Coop is at a rugby match at the time he was going through chemotherapy, when amongst a sea of people I saw this beautiful, happy face greet me. It's a memory I will never forget. I feel it a privilege to be able to assist in fulfilling Cooper's vision.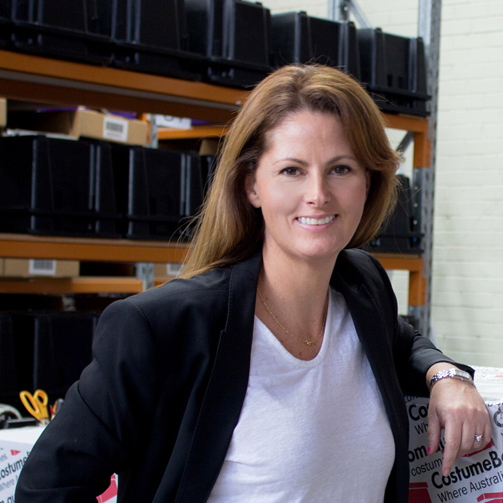 Nikki Yeaman
I eagerly put my hand up to be part of the Cooper Rice Brading Foundation for a number of reasons.
Cooper was my son's friend and cricket team-mate, and his illness and death has had a great personal impact on our whole family.
What also had a great impact on me was how Cooper faced his cancer, and how he forged ahead and set up the foundation to better outcomes for other Sarcoma suffers, even though his efforts could have no effect on his own situation. I had always thought when I had built up my company enough to finally sell it, I would then have the time and money to pursue altruistic ventures. But Cooper did this at 18, 17 when he started to work on his foundation, from his hospital bed. Many people could live to be 100 and never achieve anything like what Copper did by the age of 18. His courage and actions are truly inspirational to me and spurred me to action. If he could do that then, what am I waiting for?
3 key numbers in stick out to me: 20% of children's cancers are Sarcomas,50% of those children die, and that the relatively small amount 16 million dollars are needed to fund identified avenues of research and trials that are making real headway in this area.
I hope my experience in business & marketing can help make a small but hopefully meaningful contribution to this most worthy of causes.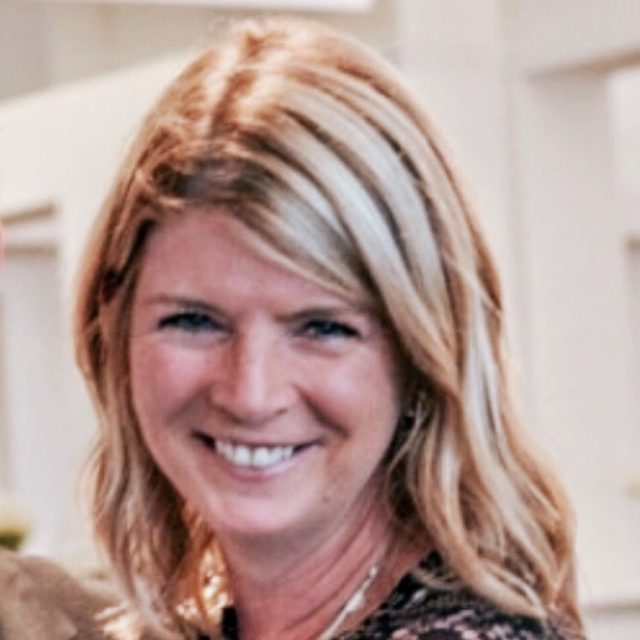 Claire Bonic
My twin sons were devestated to lose their dear friend Cooper but have been inspired by the bravery and positivity shown by their great mate who they loved.
We think about Cooper every day and miss him dearly and will do whatever we can to support his beautiful family.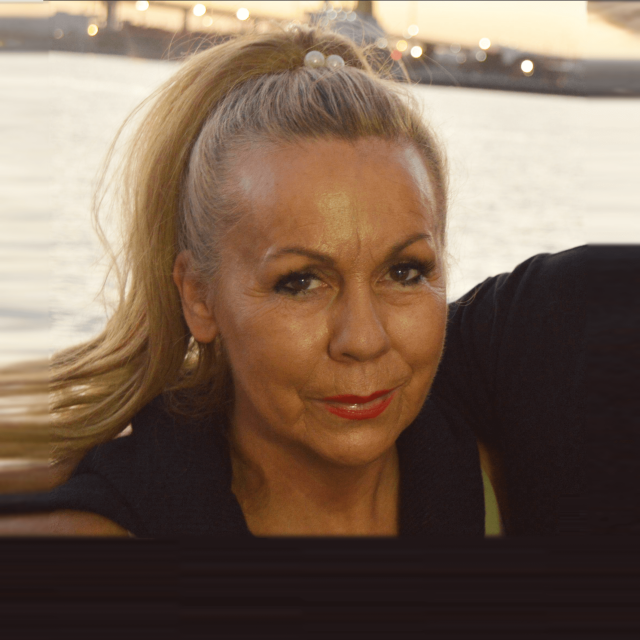 Tania Rice-Brading
Over a two-year period, I witnessed first-hand the unspeakably difficult road young sarcoma patients are forced to travel. The diagnosis is simply the beginning. This cancer is particularly cruel both physically and mentally, and this is particularly so when it is your child you are watching
suffer so brutally, and without respite.
One of the most distressing aspects of this diagnosis is the fact there are currently no answers, and as Cooper was told weeks after just turning seventeen, "treatment options are like a box of smarties…you try the red ones, then the blue ones etc, until you find the one that works". No patient should ever begin their treatment protocol with that level of mental uncertainty.
Despite the fact Australia is home to some of the most brilliant global medical minds , a cure for sarcoma remains elusive, largely due to a dire lack of funding. Cooper selflessly shared his story, and addressed philanthropists, friends, sporting groups, and schools alike, to heighten awareness of sarcoma, and to raise the critical funding required for change. He also had very specific ideas as to pipeline treatments suppressed due to funding. These are often not addressed in mainstream cancer institutions, and as were to discover, when there are no remaining options, pipeline research projects provide hope. It is suffice to say, Cooper would never close his mind to generic cancer treatment options, and always fought for the greater good of all rare cancer patients, with an accent on sarcoma.
Over three decades have passed without quantifiable mortality improvements, with statistical data showing signs of increased diagnosis.
Cooper's courage in the face of extreme adversity will remain with me every minute of every day, as I vow to continue the outstanding work he began. If we can prevent one young patient, and their family from recounting the memories that haunt me daily, and the helplessness I felt and still feel, then I would consider we are doing our job well.
Retired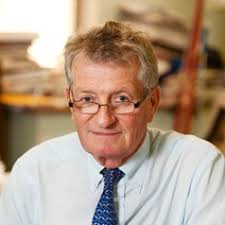 Prof Martin Tattersall, AO (dec)
Founding MAB Member
Honorary Founding Member
Professor Martin Tattersall,AO,
MD,ScD,MSc,FRCP(London),FRACP (Dec)
Fellowship of the Royal Australasian College of Physicians
Royal Postgraduate Medical School, Hammersmith Hospital, Royal Marsden Hospital, London, Harvard Medical School.
​
MD & ScD University of Cambridge, MSc University of London, FRCP (London), FRACP.
​
Professor Martin Tattersall, AO, was appointed Professor of Cancer Medicine at the University of Sydney in 1977.
Today, Professor Tattersall is globally recognised and respected for his enormous contribution to cancer research and patient care, securing approximately $20 million of research funding, and supervising more than 20 PhD and MD research students. He was a member of the World Health Organisation (WHO) Cancer Committee for 20 years, and he is a Life Member of the International Union Against Cancer (UICC) Roll of Honour. He was awarded the Medical Oncology Group of Australia (MOGA) Cancer Achievement Award in 2000. He chaired the Australian Drug Evaluation Committee (ADEC) from 1997-2008.
Vale Professor Tattersall – 7 June, 1941 – 30 August, 2020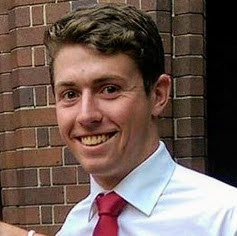 Jack Gibson (dec)
Patient Advocate
My story is a lucky one. At the end of 2016, I had just turned twenty and life couldn't have been much better. I'd just come off the best cricket season of my life, was loving my studies at University and was having a lot of fun in between it all.
After an unfortunate run of injuries in my back, ankle and left knee during the 2016/17 season, I ended up in Martyr Hospital on the 1st of February 2017 to finally get the all clear from my surgeon and get back to training. I had experienced some persistent pain in my right quad during the recovery period, but that was largely expected due to compensating for my injured knee. However, after a routine MRI, I was shortly back in his office, where he informed me that I had a tumour in the bottom of my right femur. I sat there alone, in shock, for what seemed like an eternity. Twenty-year-olds aren't supposed to think about cancer. They're not supposed to think about how they're going to tell their family and friends. Fortunately for me, they had caught it fairly early. I had a diligent doctor, and I was in the right place at the right time. I was lucky.
For the majority of 2017, I was in hospital undergoing chemotherapy, as well as having my entire knee and 20 centimetres of my femur bone replaced with titanium. The chemotherapy treatment for sarcoma is among the harshest and most brutal of the treatment for any cancer, and it is incredibly difficult for both patients and their families. I stopped recognising myself in the mirror. A hairless skeleton, twenty-five kilos lighter, stood where I was supposed to. But I knew I had a light at the end of the tunnel – the cancer was responding to the treatment, and everything went to plan. I was lucky.
I finished treatment for osteosarcoma in my right femur on the 1st September 2017. To be perfectly honest, I have tried my hardest to forget the entire experience since then and focussed on rebuilding a life. It has not been something I have ever really wanted to talk about or acknowledge, because I never wanted to be known as 'the guy who had cancer'. Anyone going through this treatment has only one wish; to feel normal again. However, it has dawned on me that I have a unique opportunity to make some good of a scarring experience. I am all too familiar with the devastating process of diagnosis and treatment for this disease. Ironically, these experiences provide me a chance to give a voice to the patients and their families who are currently going through, or will go through, what my family and I went through last year. Tania and the rest of the Foundation have been incredibly accommodating to afford me this chance, and I am so grateful and excited to be able to help fight this horrific disease and continue Cooper's vision.
Whilst I was unfortunate to never meet Cooper, we ironically had a lot in common. Like Cooper, I was treated at the Chris O'Brien Lifehouse, undergoing the same rigorous chemotherapy rotation throughout last year. We also shared a strong passion for sport, with a mutual love of cricket. By all appearances, we were young, fit and healthy until we were diagnosed with sarcoma. Sadly, this is a disease that does not discriminate; we were both active and young people before our respective diagnoses and we are unfortunately not anomalies. You do not have to look sick to have sarcoma, which is why so many patients are misdiagnosed for so long, until it is tragically sometimes too late. It seems there is a lingering assumption that you have to look markedly unwell to have cancer, which is one of the reasons that doctors don't run further tests.
When I was diagnosed, I had never heard of sarcoma before, yet 1 in 5 childhood or adolescent cancers is a sarcoma. The treatment for this horrific disease has not markedly improved in decades, and half of those diagnosed will not survive. This devastatingly low survival rate means that sarcoma does not have a real voice to push for funding. So many patients are young and anonymous and cannot establish the 'celebrity' platform that exists for cancers such as breast cancer. Thanks to Cooper's incredibly brave efforts and the remarkable support of his family, we now have that chance to increase awareness and accelerate the pursuit of a cure.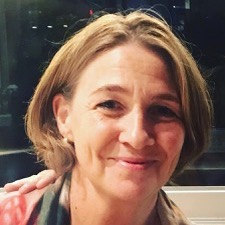 Jennifer McAsey
Retired Founding Director
Jennifer McAsey has been a journalist for more than 30 years, working in print, broadcast media, film and as a lecturer and communications specialist.
She began her career in Victoria, working for the ABC and then for The Age, before being transferred to Sydney to work as the newspaper's bureau chief.
She spent two years lecturing at Western Sydney University, and then more than 15 years as a senior journalist at The Australian newspaper, working as a feature writer, section editor and later specialising in sport. She has won numerous awards for her coverage of sports including the AFL, athletics and netball.
In 2009 Jennifer was appointed General Manager, Communications, at the Swans, utilising her expertise to enhance media coverage of the club.
For the past five years years she has been a freelance researcher and writer, and most recently wrote the coaching memoir for former Sydney Swans coach, Paul Roos.

Paul Bernasconi
Retired Founding Director
Paul Bernasconi, MAppFin, GAICD
Paul's private advisory work augments his extensive global financial markets background having worked in Hong Kong, Singapore, London, Tokyo, New York and Sydney throughout his investment banking career.
With over 25 years' experience with institutional banking, specialising in currencies and financial risk management, he also has a strong business development history. His client relationships have spanned multi-national and domestic asset managers, sovereign wealth funds, private and public investment funds, corporate treasuries, financial intermediaries, not-for-profit organisations, unlisted companies and high net wealth individuals
During his career he has also had senior involvement in graduate and intern recruitment programs, mentoring roles and actively participated in community and charitable giving initiatives.
Paul holds a Masters of Applied Finance from Macquarie University and is a Graduate of the Australian Institute of Company Directors.
"I was honoured to join the CRBF Board to help realise Cooper's vision of changing the current trajectory of sarcoma. Setting that seemingly Herculean goal was typical of a lad who was raised to relished a challenge, involved those about him, and pursued a sense of justice, despite knowing those efforts were only likely to benefit others. That sense of mateship, good humour and selflessness were the pillars of friendship between Coops and one of his great sporting allies and adversaries; my nephew Matt Jones.
I am proud to be part of pursuing Cooper's mission in his absence, on behalf of his dear friend, my nephew Matthew, and in the shared hope of preventing others from ever walking in such pernicious footsteps. "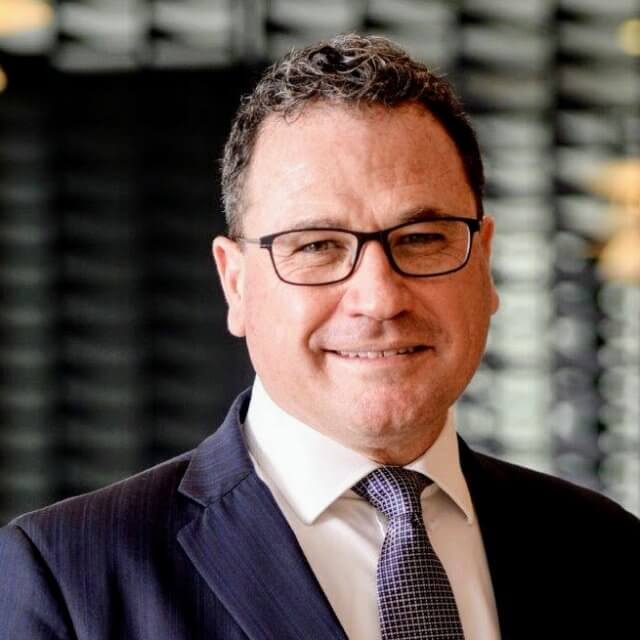 Matthew Lawrance (Retired)
B.Com (Accounting), FCA, MBA (Executive)
Matthew is an experienced senior corporate executive with success in leading businesses in CEO, CFO and COO roles. He has successfully delivered strategic business outcomes in listed companies within the financial services, retail and airline industries over the past 25 years.
Most recently, Matthew spent 14 years with NAB in senior roles across the Banking and Wealth businesses. Prior to joining NAB, Matthew occupied senior Finance roles at both Woolworths Ltd and Qantas Airways Group. Matthew started his career in professional services at Ernst & Young, specialising in Corporate Restructuring and Insolvency.
In addition to his voluntary Board role at CRBF, Matthew currently is the Chairman of two other companies, one a software development business and another specializing in logistics and shared services. Matthew also sits in a voluntary capacity on the Committee of Eastern Suburbs Cricket Club. Whilst at NAB, Matthew was a Director of the Financial Services Council.
Matthew first met Cooper, aged 6, through sport at the Easts Bulldogs Junior AFL Club. Matthew coached some of the teams that his son and Cooper both played in.
As a parent across both AFL and cricket seasons, Matthew knew Cooper well and always admired his courage and willingness to "compete to his best" whenever given an opportunity. Cooper was extremely talented at everything he participated in and was often sought after to back up for another game if the age group above needed extra numbers…which he would always be up for…and be able to hold his own across all age groups!
Matthew is committed to continuing the inspirational work started by Cooper himself through the CRBF, with its unwavering commitment to Sarcoma Research, Awareness and Patient Support.