I'm Jess
I am 36yrs old, a wife to Keiran and a mum to Declan 5yrs, and Maddi 4yrs.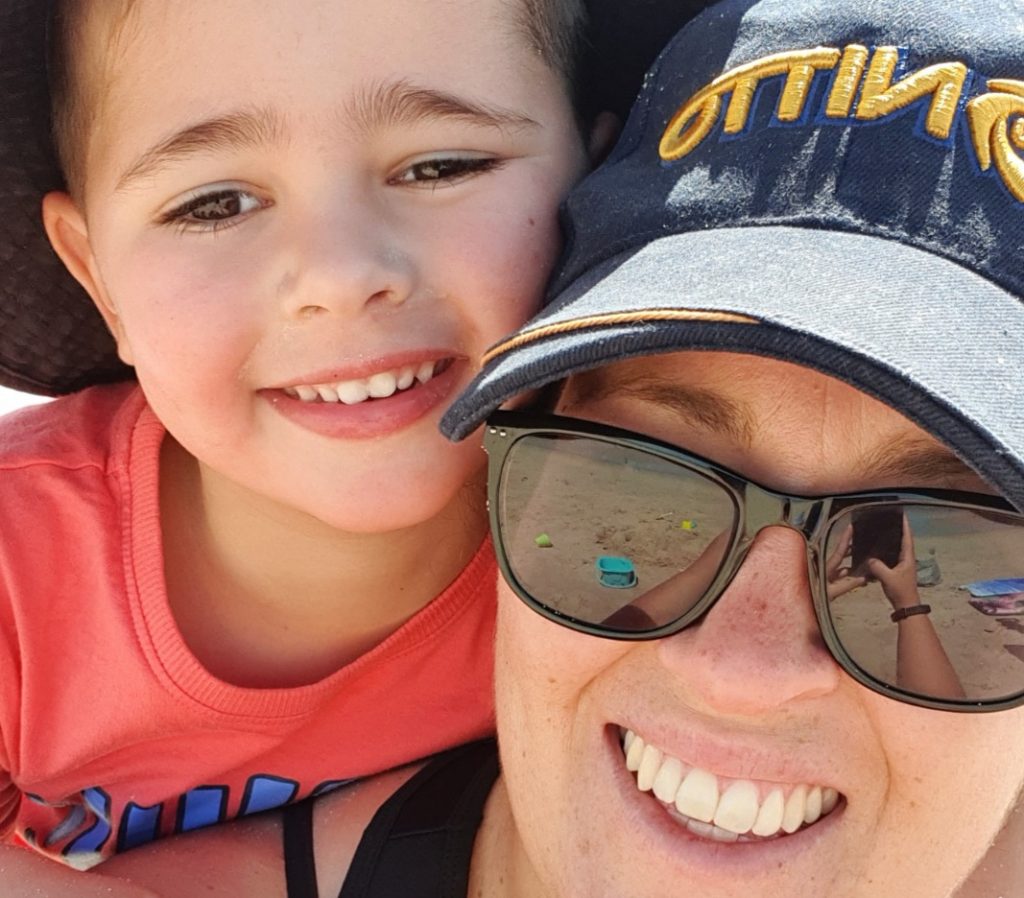 I have sarcoma, sclerosing epithelioid fibrosarcoma. Diagnosed in 2014. I have under gone 3 massive surgeries, the last leaving me with half a sternum, a few less ribs, no abs and a whole lot of mesh so I don't cave in! I've done radiotherapy, chemotherapy, votrient, and clinical trials; including T cells and now immunotherapy. And after all that the tumors are still here, stubborn buggers, just like me. My formal diagnosis is; incurable, inoperable local metastatic fibrosarcoma.
I love to live. Cancer has brought back my spontaneous zest for life. Pre kids' hubby and I would travel, weekends away, attend advents and take day trips. Two small children stole that freedom for a few years but we are now back and not wasting anytime. As a family we love the outdoors, the beach, new places, camping with friends and trying new things.
Prior to 2020 I was a Practice Manager; I've always loved the health industry and miss having a professional career. My husband is a Geotechnical Engineer and works a FIFO roster, so I am home with the kids. Although they test my patience's I am so grateful I get to spend my remaining time on earth watching them grow and challenge my will to live ?
20/21 was a tough year of surgeries, treatments and disappointment. I have accepted my situation, as shit as it is, but I refuse to sit around. I am alive and I plan to be for a long time to come. I am incredibly passionate in creating awareness around this hideous disease. I've documented my story on Instagram; for me, for my hubby, for my kids and for anyone who might need it. Social media has been a wonderful support and outlet.
So that's me, a very basic overview anyways. Please check out my Instagram page living.with.sarcoma. I am always up for a chat, for anyone who might need it, and if not my kids are absolute firecrackers and their content is sure to make you smile. They honestly don't stop, like ever! Lastly; take the picture, say yes to the opportunity, and the washing can always wait. Time is a thief, steal back as much of it as you can.
Love Jess