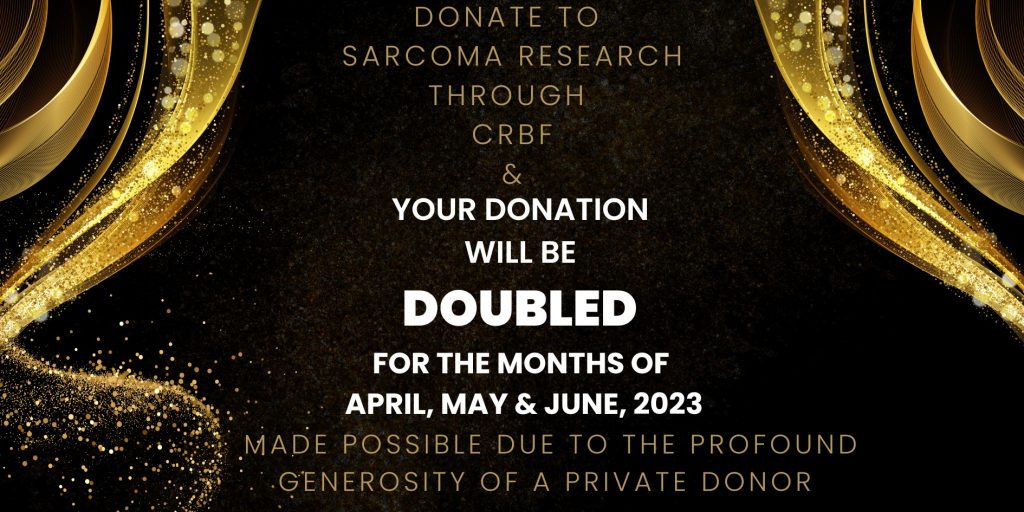 CRBF is thrilled to announce that for the months of April, May and June of 2023, all donations for sarcoma research made through CRBF, will be doubled, up to a staggering $200,000. 100% of funds will then be directed to an exciting & innovative sarcoma research programme to be announced very soon.
That's right, every dollar you donate will be matched by a profoundly generous private donor, effectively doubling the impact of your contribution.
Sarcoma currently attracts less than 1% of government funding, and it is philanthropy that continues to ensure the dial is moving.
Every donation, large or small, can make a difference in the lives of those living with sarcoma. With this matching opportunity, your gift will go twice as far in helping CRBF achieve our mission.
Whether you're a longtime supporter or just learning about our organisation, we invite you to join us in this exciting opportunity, and together we can help make the future brighter for those diagnosed with sarcoma.