Dr Matthew Fisher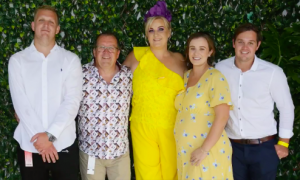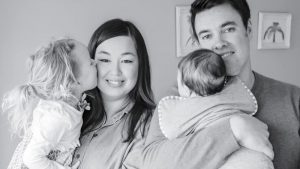 It was Matt's diagnosis of rhabdomyosarcoma in March 2020, which led to the formation of a special bond between the Cooper Rice-Brading Foundation, this remarkable man and his precious family. This came to be after Matt's wife Naomi made contact with the Foundation in the early days after learning of his diagnosis.

2020 brought with it many challenges in the way we were forced to approach patient support, and as a result, our interactions with Matt and Naomi based in Canberra were all via technology, largely due to border restrictions, and Covid best practice. This did little to change the manner and outlook of the two positive, well researched and determined parents of two young children, who from the outset, took this adversity in their stride.

The privilege of working with Matt and his family, is difficult to articulate, and has resulted in many learnings after witnessing first-hand the humility and grace Matt, his wife Naomi and their extended families, especially his parents and sister in the UK, embraced the immense challenges along the way.

Matt was a gently spoken and understated man, who has continued to display courage and resilience of the highest order, whilst undergoing one of the most savage and gruelling treatment regimes.

Throughout his treatment in 2020, Matt continued to work as a chemical patent examiner and would research the patents on his chemotherapy drugs and relay what he found to his oncologist, who believed one was an invention stolen from Australia.

Given Matt's scientific research background, it was his wish to support the critical research required to change the current trajectory for patients living with a sarcoma diagnosis. 100% of this research fund was directed to the IL-23 sarcoma sub-study through the Garvan Institute of Medical Research. This study was the first of its kind in the world, open to all sarcoma sub-types, and preliminary reporting for this clinical trial is due on 30 September, 2022.

We wish to extend our heartfelt gratitude to Matt for this selfless gesture, and for this gesture to forever serve as a reminder of the difference his generosity will make to future sarcoma research, together with the hope it will provide for those patients who live with the uncertainty of a sarcoma diagnosis.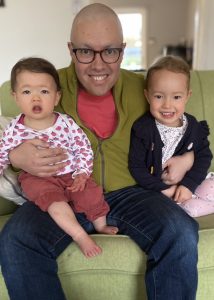 Daniel Alchin Race for a Cure (The Allchin Family)

Daniel Allchin loved life. He was described by his mother Sue as "a kind, gentle and easy going boy growing up, " who loved nothing more than to hang out with his dad, or tinkering in the garage, riding motorbikes with his dad and brother.

When Daniel was diagnosed with osteosarcoma, he was insistent he was not to be treated differently, and wanted nothing more than to live life normally, enjoying the company of his young friends and his much loved family. Daniel's courage and determination was evident until the end of his life, losing his hard fought battle on September 15, 2018. Daniel inspired those around him, and was a beacon of strength for all, despite the great adversity he faced.

Despite their unimaginable grief of losing Daniel, The Allchin family, Sue, Jeff, Tayla and Frazer hosted 400 guests for a race day in Daniel's honour – Daniel's Race for a Cure, on Sunday 29th September, 2019, at the Sunshine Coast Turf Club, to benefit Dreams to Live for, and The Cooper Rice-Brading Foundation, funding clinical research for sarcoma. The event was made possible by the generosity of the Sunshine Coast community, and a team of dedicated volunteers. This inspiring family made the decision to host this race day in their beloved Daniel's memory, while raising critical funds for clinical research, and heightening awareness.

Following a two year hiatus imposed upon the family due to Covid, the 2022 Race Day was held again, with proceeds once more directed to CRBF and Dreams to Live For.

Funding from the inaugural race day in 2019, together with the 2022 Daniel Allchin Race for a Cure, has been directed to the IL23 Sarcoma Sub-Study through the Garvan Institute of Medical Research. Preliminary reporting for this trial is due on September 30, 2022.