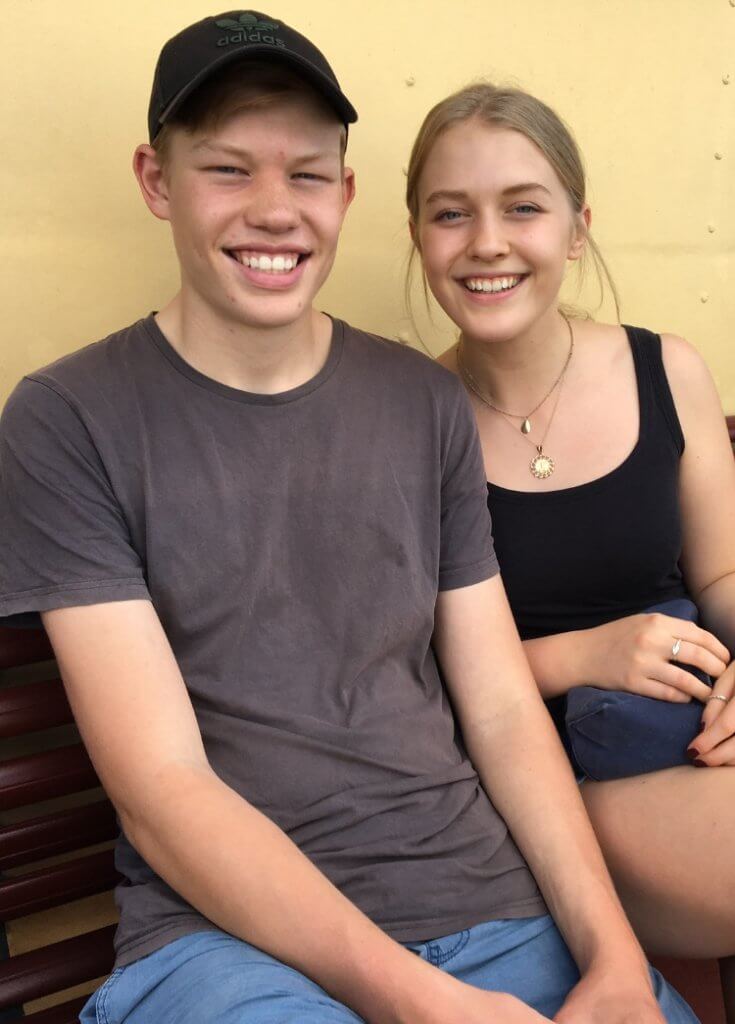 Anya Zuber may have only been 19 when she passed away on the 12th September, 2020, but this truly remarkable young woman's legacy will live on forever.
At age 13, Anya was diagnosed with a high-grade metastatic osteosarcoma, and would begin treatment at Westmead Children's Hospital, where, over the next ten months, she would undergo six rounds of chemotherapy and limb-saving surgery on her leg. This was particularly difficult given Anya's loving family live in Armidale, and were required to relocate during this time, to be by Anya's side.
November 2015 saw the end of treatment, and Anya received the news she and her family were waiting to hear. Anya was cancer free, and able to return home in time for a much-needed family holiday at the beach, and back to Armidale in time for Christmas.
In January 2016, Anya noticed unusual bruising and a lump on her leg with tests confirming the cancer had returned. The family returned to Sydney for a further six months of intensive chemotherapy and high-dose radiation before once more being given the 'all clear' in August 2016.
For the coming three years Anya enjoyed a rare normal. Normal for a teenager can come in many forms – socialising with friends, being with family, and even attending school. The simple things become so important. Most adolescent patients miss the 'their' normal. Those things we all take for granted until they are taken away in the blink of an eye.
Anya's treatment was overseen by eminent paediatric sarcoma specialist oncologist, Professor Stewart Kellie, at the Cancer Centre for Children- Westmead Children's Hospital before she transferred to an adult facility, at the Chris O'Brien Lifehouse, whilst supervised by arguably the one of the best bone tumour surgeons in Australia, Dr Richard Boyle and paediatric/AYA oncologist Dr Vivek Bhadri.
In May of 2020, a recurrence of disease was found in Anya's lungs and surgery was conducted July. In August, Anya experienced further symptoms and it was confirmed in September there was a mass in the right lung, and Anya immediately returned to Sydney.
Anya passed on 12 September 2020, surrounded by the family she loved so much.
Despite the insurmountable adversities this inspiring young woman faced, her wish was to end the devastation sarcoma leaves in its wake, and to improve treatments and survival outcomes for those walking this road behind her.
Anya's family have worked with the Children's Cancer Institute Australia (CCIA) over the past year to establish a research project called Anya's Wish. They are committed to raising $600,000 over the next three years. This innovative and world-first research project will significantly improve therapies and survivability for young people diagnosed with osteosarcoma.
In Anya's memory, funds are being raised for Children's Cancer Institute, where in 2019, the institute began a new research program dedicated to sarcoma. Dr Emmy Fleuren head research scientist at CCIA, focuses on research developing 'targeted therapies' for use in children, which are not only effective at killing cancer cells, but are much less harsh than conventional chemotherapy, causing fewer side effects.
By pressing the link below you can contribute to Anya's Wish.
https://www.ccia.org.au/blog/introducing-anyas-wish